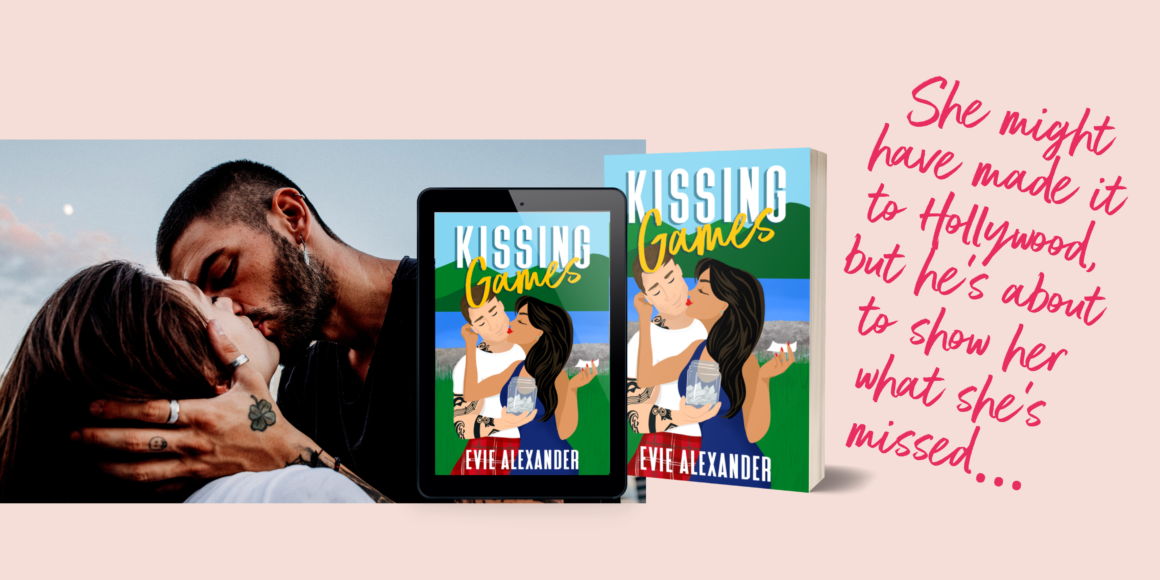 Kissing Games is the third novel in the Kinloch series and – cover your ears, my other book children – it's probably my favourite. The romance between Charlie and Valentina actually began life as a side story in Hollywood Games. I loved the idea of a tattooed, ex special-forces bodyguard falling in love with a hot Hollywood actress, so wrote Charlie Hamilton (Rory's best mate), getting together with Valentina Valverde who is in Scotland starring in Braveheart 2.
However, my editor suggested Charlie and Valentina should have their own story, so I removed the peeks into their relationship from Hollywood Games, and began writing Kissing Games, intending it to be a novella.
Eighty-four thousand words later, it was clear that my novella had turned into a full length novel…
Kissing Games has been my unicorn book, giving me the highest highs and the lowest lows. Both characters revealed more and more of themselves as I was writing, and there are moments which still make me gasp, snort-laugh and cry when I read them. It's the most structurally sound book I've written to date, and I am (sorry, Rory), one hundred per cent in love with Charlie. He's funny, loyal, caring, talented, and hot as hell. He's also broken and there's nothing more wonderful than a wounded hero becoming whole again through the love of a good woman.
Kissing Games reads perfectly as a standalone, but if you want more context, and some fabulously funny and sexy books, then check out Highland Games and Hollywood Games first!
______________________________________
True stories in Kissing Games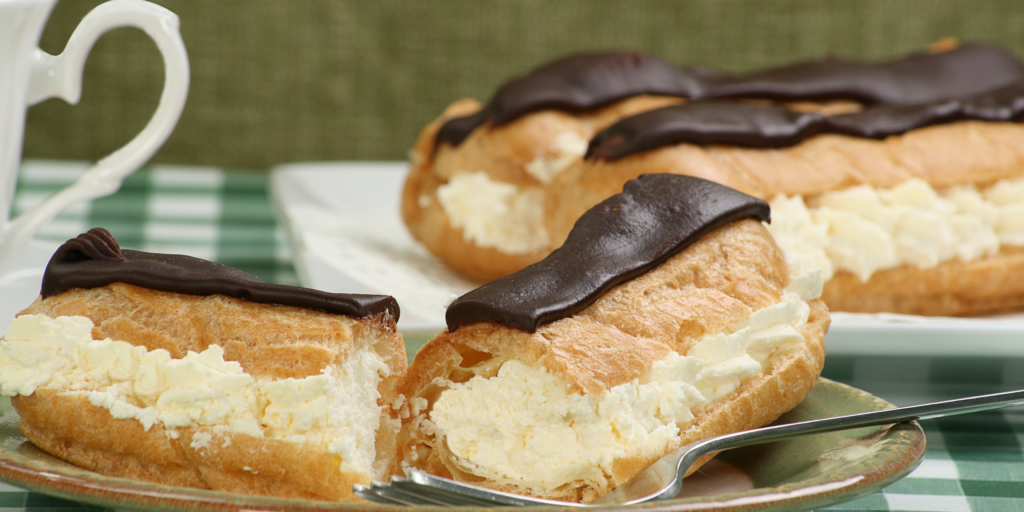 As with all my books, there is also a whole lot of truth wrapped up in the pages. Valentina was inspired by my lovely Colombian friend, Annie, and Charlie by a (yes, ludicrously hot) friend in the special forces called name redacted. I'm not putting all the other 'real' bits here as I don't want to give away any plot spoilers, however there are two bits which I think I can safely mention.
Charlie's first tattoo – is two dots and a semi-circle on his knee to look like a smiley face. My friend, John, wore ripped jeans when he was a teenager. His father used to complain that it looked like his knee was looking at him, so John took a needle and a biro and gave himself a tattoo so his knee could say hello to his father…
Charlie's job stuffing chocolate eclairs – my friend, Kaye, had this exact job. She stood on a production line, taking empty choux pastry buns, sticking them onto a nozzle, then putting them back on the conveyor belt when they were filled with cream. The squirting of the cream from the nozzle was automatic, so if you got your timings wrong… Well, you can hear from Charlie exactly what happens if you aren't quick enough.
______________________________________
Kissing Games reviews
The response from readers has been absolutely amazing and to read their reviews has made me cry with happiness. Here are some of my favourite early reviews:
Reviews make SUCH a difference, don't have to be long, and I appreciate each and every one of them!
You can review Kissing Games on Amazon, Goodreads, Bookbub and wherever else you like!
______________________________________
Steamy scenes in Kissing Games
As with all my romantic comedy books, there's laugh-out-loud humour and panty-melting heat in Kissing Games. For me, a steamy scene needs to have a point. It has to move the story on, show character development, and make you want to keep turning the pages. Even though I try and get the first sex scene in by fifty per cent of the way through the book, some books have more spice and other slightly less.
Kissing Games rates high on the Spiceometer with six sexy scenes for you, including one in a gym and one on a bus, as well as some skinny-dipping… As ever, there's my greatest contribution to the world of literature at the back of the book – the sex index, so you can easily find the scenes again and re-read them at your leisure.
______________________________________
Kissing Games trailer
I love this so much! Enjoy!
______________________________________
Kissing Games edits
Once again, the Bookstagram community have shown their love with some absolutely stunning edits. Here are a couple for Kissing Games which I am just so in love with.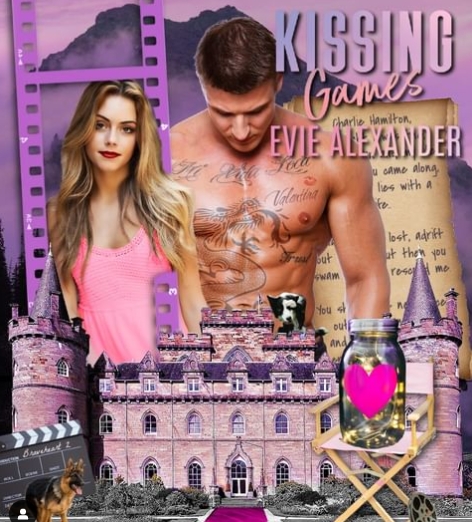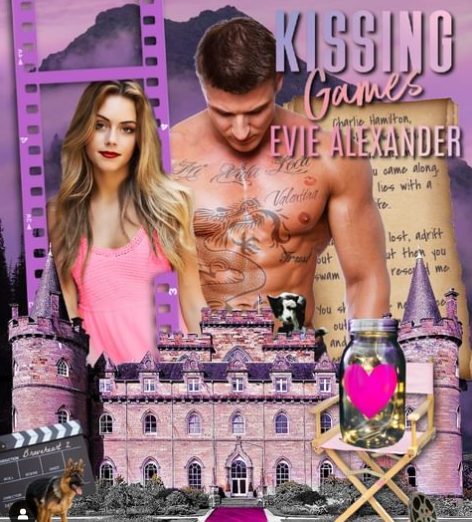 Once you've read Kissing Games, you must come back and look at these again to appreciate just how much amazing stuff they've got in!
If you'd like to create one, or post about Kissing Games on your socials, then you must check out our special page here which contains graphics and elements you can use for free!
______________________________________
Kissing Games blurb
She might have made it to Hollywood, but he's about to show her what she's missed…
When actress Valentina Valverde arrives in Scotland to film Braveheart 2, she's at breaking point. Driven by demons, she's worked tirelessly since she was a teen. But she can't stop now: everyone she loves depends on her. Yet despite all the glitz and glamour, Valentina can't shake the feeling that she isn't really living.
Bodyguard Charlie Hamilton's lived too much. With looks and charm, he should have it all. But he's broken. Estranged from his family, sacked from his job and with nothing left to lose, he flies to the Scottish Highlands to help his best friend protect Kinloch castle from a crazy Hollywood film crew.
But falling hard for a movie star isn't in Charlie's contract…
Thrown together on set, chemistry crackles between them. When Charlie suggests she take a holiday from life, Valentina is tempted to let down her guard and live a little. But as fun crosses the line into love, disaster bursts their bubble.
Can they let go of the past and find a future together? Or is this just a Highland fling?
______________________________________
Read Kissing Games today
Kissing Games is available in print, eBook and via Kindle Unlimited. Click here to get your copy now and fall in love with Charlie and Valentina!
Evie xxx
Ps – There's an extra special and very swoony epilogue available exclusively for newsletter subscribers. Get it here!