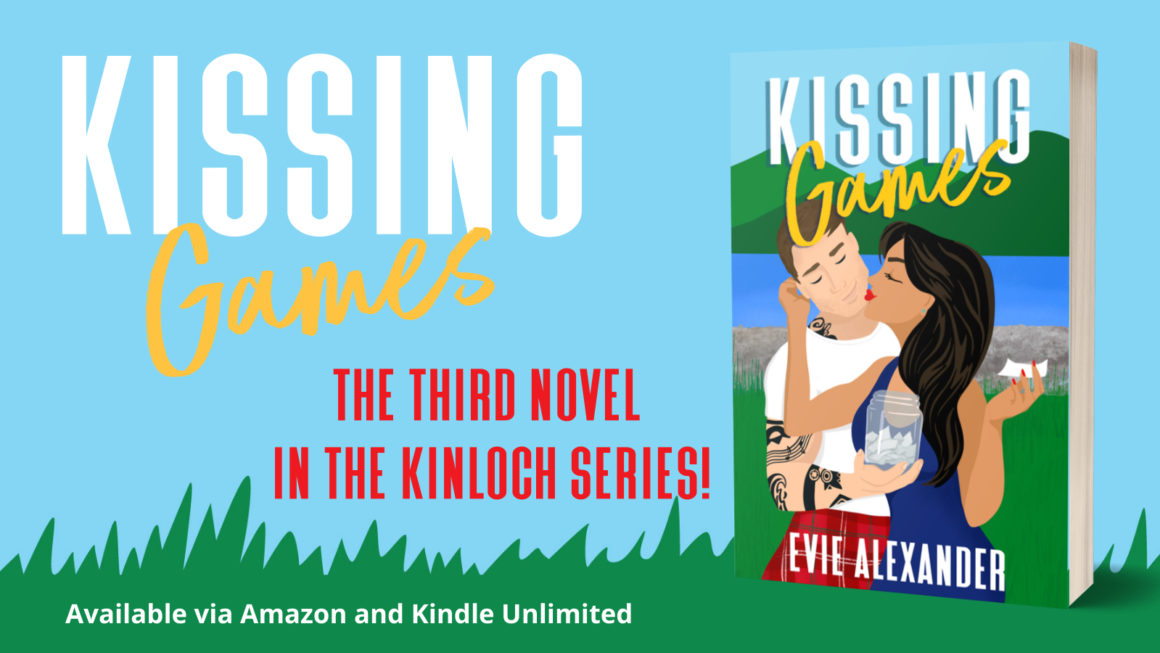 Kissing Games – INFORMATION AND RESOURCES
Hello and welcome!
This page has been created to ensure you have everything you need to share Kissing Games with your readers and followers. If anything is missing, just get in touch! At present we are just focussing on the cover reveal and TBRs, but don't worry, there will be plenty more to come!
Please can you add Kissing Games to your Goodreads Want to Read shelf?
Thank you!
______________________________________
Book Information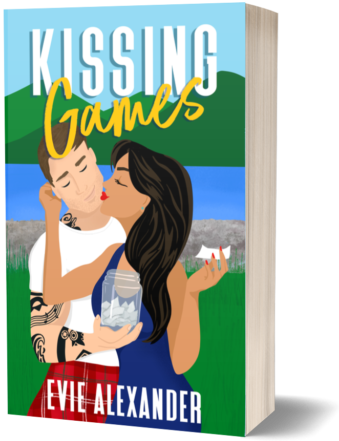 Title: Kissing Games
Author: Evie Alexander
Publication date: 22nd September 2022
Release platforms: eBook, print book and Kindle Unlimited
Universal link: mybook.to/Kissinggames
eBook ISBN: 978-1-914473-04-3
Print Book ISBN: 978-1-914473-05-0
ASIN: B09VPS1QLQ
Page count: 294
Genre/subgenre: Contemporary Romance/Romantic Comedy
______________________________________
Author Information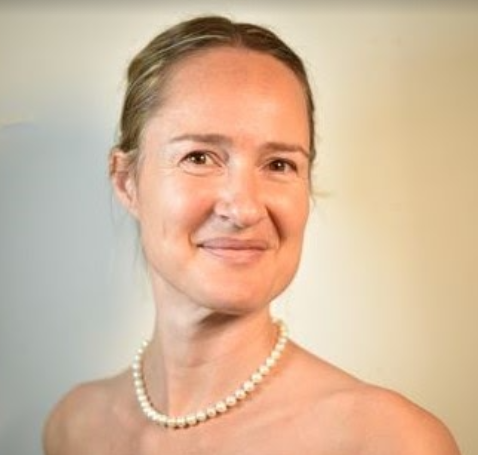 Evie Alexander
Evie Alexander is the author of sexy romantic comedies with a very British sense of humour. She takes a method approach to her work, believing her capacity to repeatedly fail at life and love is what has given her such a rich supply of material for her writing.
Her interests include reading, eating, saving the world, and fantasising about people who only exist between the pages of her books. She lives in the West country with her family.
Content
Blurb (subject to change)
She might have made it to Hollywood, but he's about to show her what she's missed…
When actress Valentina arrives in Scotland to film Braveheart 2, she's at breaking point. Driven by demons, she's worked without a break since she was a teen and can't stop now. Everyone she loves depends on her. But something's missing. Despite all the glitter and glamor, she's never really lived.
Bodyguard Charlie's lived too much. With looks and charm, he should have it all, but he's broken. Estranged from his family, sacked from his job, and with nothing left to lose, he flies to the Highlands to help his best friend protect Kinloch castle from a crazy Hollywood film crew. But falling hard for a movie star isn't in his contract.
Valentina's never met anyone like Charlie. When he suggests she take a holiday from life, she's tempted to step out of her comfort zone and live a little. He sweeps her into a world of skinny dipping, laughter and blinding passion. But as fun crosses the line into love, disaster bursts their bubble. Can they let go of the past and find a future together? Or is this just a Highland fling?
Kissing Games is a steamy, laugh-out-loud romantic comedy, with no cheating, no cliff-hanger, and a guaranteed happy ever after (HEA).
Memes
Pre-cover reveal
Cover reveal