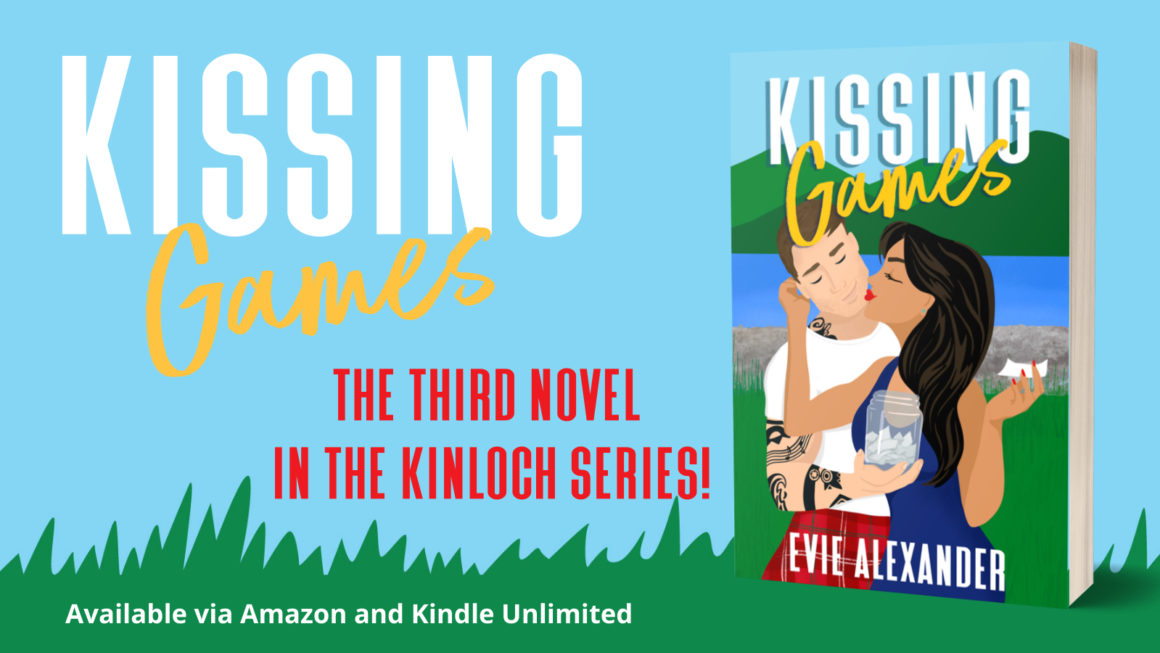 Kissing Games – INFORMATION AND RESOURCES
Hello and welcome!
This page has been created to ensure you have everything you need to share Kissing Games with your readers and followers. If anything is missing, just get in touch!
Don't forget! We regularly offer giveaways!
To find details and graphics for all of our current giveaways, please visit:
______________________________________
Here is what else you can find on this page:
Book information
Author information
Resources (including graphics for giveaways, reviews, publication day and many more, plus cover branding and transparents)
Content information (blurb, taglines, hashtags etc)
Book trailers
ARC Review completion information and Google form
Please can you add Kissing Games to your Goodreads Want to Read shelf?
Please can you also vote for Kissing Games in the September 2022 Goodreads Most Anticipated Romance Releases List? If you are using a mobile or tablet, you need to select 'desktop version' at the bottom right of the page to be able to vote.
Thank you!
______________________________________
Book Information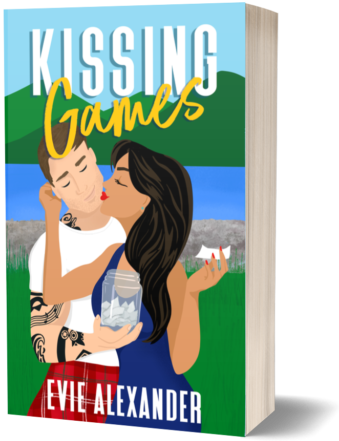 Title: Kissing Games
Author: Evie Alexander
Publication date: 22nd September 2022
Release platforms: eBook, print book and Kindle Unlimited
Universal link: mybook.to/Kissinggames
eBook ISBN: 978-1-914473-04-3
Print Book ISBN: 978-1-914473-05-0
ASIN: B09VPS1QLQ
Page count: 310 (approx)
Genre/subgenre: Contemporary Romance/Romantic Comedy
______________________________________
Author Information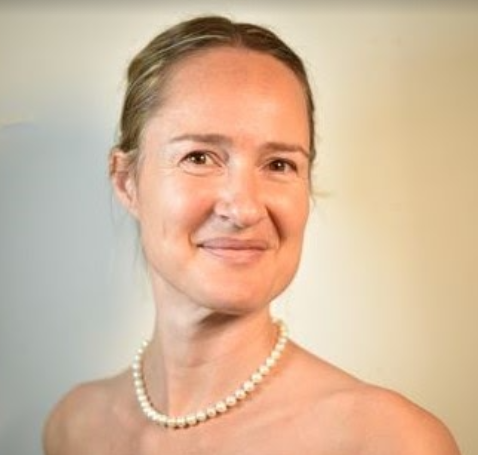 Evie Alexander
Evie Alexander is an award-winning author of sexy romantic comedies with a very British sense of humour. A self-confessed 'method writer', Evie has taken it upon herself to live a full and messy life, from which romantic and personal failures become fodder for her laugh-out-loud plotlines.
Imaginative, passionate and frequently called 'bonkers' by her friends, Evie's interests include reading, eating, saving the world, and fantasising about people who only exist between the pages of her books.
Her novel Highland Games won Best in Category in the The CHATELAINE Book Awards for Romantic Fiction and Women's Fiction 2021.
Evie lives in the West country with her family, where she pens her steamy stories from the Smut Hut.
Follow her blog for musings about the writing process, book reviews, and details about her stories, and follow her across social media for even more.
______________________________________
Content
Hooks/ Taglines:
She might have made it to Hollywood, but he's about to show her what she's missed …
______________________________________
Blurb:
When actress Valentina Valverde arrives in Scotland to film Braveheart 2, she's at breaking point. Driven by demons, she's worked tirelessly since she was a teen. But she can't stop now: everyone she loves depends on her. Yet despite all the glitz and glamor, Valentina can't shake the feeling that she isn't really living.
Bodyguard Charlie Hamilton's lived too much. With looks and charm, he should have it all. But he's broken. Estranged from his family, sacked from his job and with nothing left to lose, he flies to the Scottish Highlands to help his best friend protect Kinloch castle from a crazy Hollywood film crew.
But falling hard for a movie star isn't in Charlie's contract…
Thrown together on set, chemistry crackles between them. When Charlie suggests she take a holiday from life, Valentina is tempted to let down her guard and live a little. But as fun crosses the line into love, disaster bursts their bubble.
Can they let go of the past and find a future together? Or is this just a Highland fling?
Kissing Games is a steamy, dual POV, laugh-out-loud romantic comedy, with no cheating, no cliff-hanger, and a guaranteed happy ever after (HEA)
______________________________________
Keywords and phrases:
romance; romantic; contemporary romance; romcom; romantic comedy; comedy; standalone; love story; HEA; happy ending; happily ever after; scotland; scottish romance; scottish highlands; castle; funny; sweet; sexy; steamy; heat; funny; hilarious; laugh-out-loud; feel good; humorous; humor; opposites attract; grumpy/sunshine; hollywood;
______________________________________
Hashtags:
#kissinggames #kinlochseries #contemporaryromance #romcom #steamyreads #scottishnovel #bookrelease #booklaunch #comedy #eviealexander #kindleunlimited #romanticcomedy #scottishlovestory #romanticcomedybook #laughoutloud #newrelease
______________________________________
Extra resources:
If you would like to interview Evie, or use excerpts from Kissing Games in your promotions, please get in touch.
______________________________________
Reviews:
We appreciate each and every review.
Please review on Amazon, Goodreads and/or Bookbub as soon as you have finished reading Kissing Games*
Please review on your blog/social accounts after release or as part of our blog/bookstagrammer tour* (and don't forget to tag @eviealexanderauthor so we can share your posts!)
After you have posted your reviews, please complete the form at the bottom of this page so we can match your review to you. You can fill this in as often as you like.
*As per our terms and conditions (repeated at the bottom of this page), your review should not contain spoilers, and if you choose to give a 3 star review or lower, you will not post your review on any platform until three weeks after the eBook release date.
______________________________________
Resources:
Permission is given to reproduce in part or whole the contents of each of resource only in the capacity of promoting Kissing Games and/or Evie Alexander. All credits must be associated to Evie Alexander.
______________________________________
Graphics:
TBR/My Next Read/Currently Reading
Just Finished/My Review
Out Now
Publication Day Memes
Blanks
______________________________________
Branding:
______________________________________
Fonts:
Author name: Triester Sans
Kissing: Triester Sans
Games: Better Times
Lower case version of Triester Sans: League Gothic
______________________________________
Trailers:
Suitable for Instagram and Facebook
______________________________________
ARC Debrief Form
______________________________________
ARC reader Terms and Conditions
Kissing Games is copyrighted material protected by federal copyright laws.
You will not distribute, copy, or share your copy of Kissing Games to any person or entity without prior written consent from Evie Alexander. If it is discovered that you have violated this agreement, Evie Alexander reserves all legal rights available to it, including pursuing a lawsuit for breach of contract which may claim damages including, but not limited to, lost profits caused by the violative distribution.
Your review will not contain spoilers. Should Evie Alexander or a representative on their behalf determine your review contains spoilers and contacts you to remove the spoiler or offending language, you agree that you will do so as soon as is reasonably possible.
If you are unable to finish Kissing Games for any reason, please let us know so we can update our records.
If you choose to give Kissing Games a three star rating or below, you will not post your reviews on any platform until three weeks after the eBook release date.
You will complete the Google form on the ARC team web page when your reviews are live. You can complete this form as many times as you like.
ARC debrief form:
https://forms.gle/d5eoYiKFa6vLrnnE7