Evie Alexander is a British author who knew from an early age that she liked a Happy Ending. She writes steamy romantic comedies to make you smile, and her Kinloch series of books launched in 2021 with Highland Games
Follow her blog for musings about the writing process, book reviews, and between the covers looks at her stories, and follow her across social media for even more.
If you'd like exclusive access to Evie's work, plus much more bonus content, sign up for her newsletter!
Welcome aboard!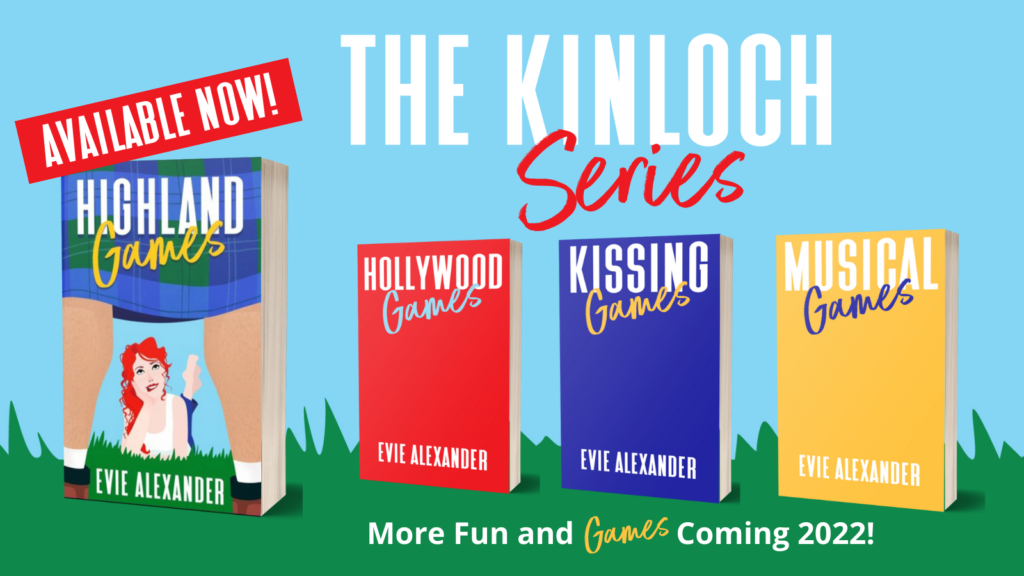 Latest Blogs
What is a Sex Index?

There have been many great contributions to the world of literature. Gutenberg invented the printing press, Shakespeare invented romantic comedy, and J K Rowling invented Harry Potter. However, all of these achievements pale into insignificance compared to my contribution – the sex index. Seeing a hole, I filled it. Finding a gap, I plugged it. My invention of a sex index at the back of a romance novel is hands down the most exciting new development since the Kindle. So join me, readers and fellow authors, to drill down into what a sex index is, and what it can do for you…

Behind the Scenes in Evie Land – November 2021

This month I took another step towards my inevitable departure from this plane of existence, hung out with the real life Zoe in her real life cabin, and faced the greatest of all romance author challenges – my mother reading my work. Not only did I manage to survive all three events, I held it together enough to be interviewed by Anna Fury for her blog, and The Smutty Book Lady for her podcast, as well as start a secret writing project involving insta-love and an overly amorous monkey. For all this and much, much more, read on!

Top 10 Hot Scots

Great Scot! Here's my list of the hunkiest Scottish men ever to grace stage and screen, or headline Ibiza. In honour of my Kinloch series, and the gorgeous Rory, Jamie, Duncan and more, I've decided to show you where I got some of my inspiration from. Scotland may be cold but these men are hot, especially when they're wearing a kilt… So buckle up ladies and gents and enjoy some sexy shortbread, some horny highlanders, some Celtic cuties, some – enough now Evie…