Evie Alexander is a British author who knew from an early age that she liked a Happy Ending. She writes steamy romantic comedies to make you smile, and her Kinloch series of books launched in 2021 with Highland Games
Follow her blog for musings about the writing process, book reviews, and between the covers looks at her stories, and follow her across social media for even more.
If you'd like exclusive access to Evie's work, plus much more bonus content, sign up for her newsletter!
Welcome aboard!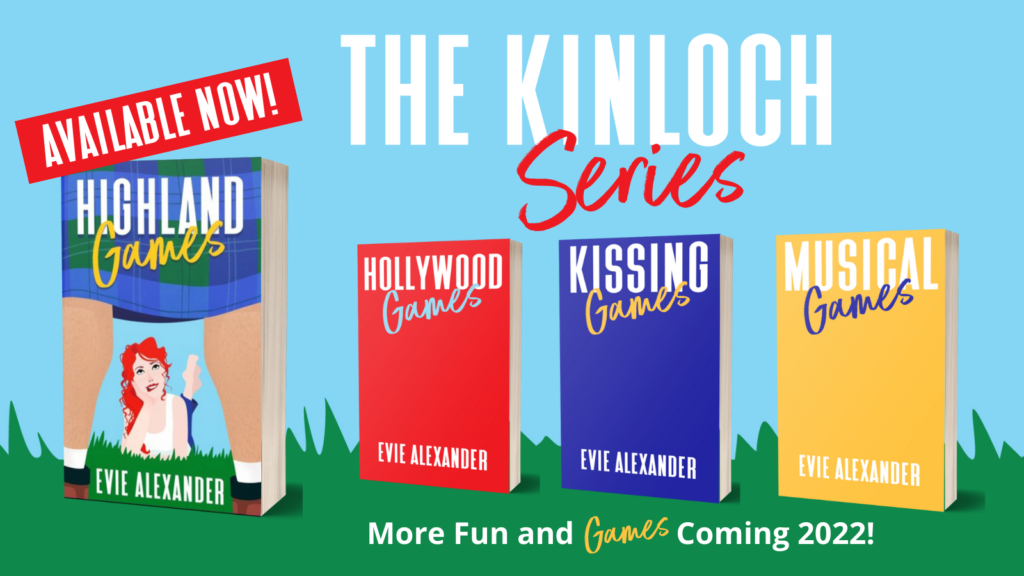 Latest Blogs
Favourite Quotes from Highland Games

Highland Games is full of wonderful one liners and fabulous quotes. There isn't enough room to have all of them here, but I've picked out some of my favourites for you to enjoy!

What Evie is Reading

This month I've been saving a dairy farm, opening up my marriage to polyamory, and attending therapy sessions. Thank goodness through the power of the written words, these adventures have happened in my head, and not in reality… So get ready and strap yourself in for three fabulous adventures in romance land and see just what tickles your fancy

On how to write sex scenes

So how do you write a sex scene? Where do you start? I've put a lot of thought into this having written countless scenes as well as having helped other authors when they are struggling to write theirs. So buckle up, and let's dive into the world of writing sex.