Evie Alexander is a British author who knew from an early age that she liked a Happy Ending. She writes steamy romantic comedies to make you smile, and her Kinloch series of books launched in 2021 with Highland Games
Follow her blog for musings about the writing process, book reviews, and between the covers looks at her stories, and follow her across social media for even more.
If you'd like exclusive access to Evie's work, plus much more bonus content, sign up for her newsletter!
Welcome aboard!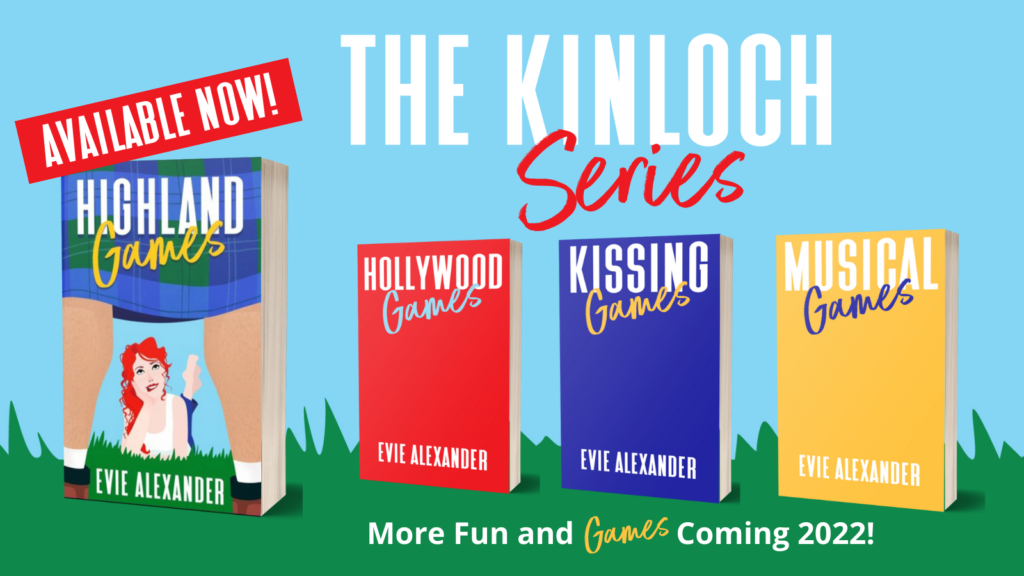 Latest Blogs
'She Needed His Wood' – Excerpt from Highland Games

One of the staples of a romantic comedy story is the 'meet cute', the moment when our hero and heroine meet for the first time. The more this can go wrong, the better. The 'meet cute' in Highland Games goes wrong on many levels for Zoe. She's been sent to the back entrance of Kinloch castle, to ask the estate manager for some wood to feed her Rayburn stove. However, she isn't expecting to find a shirtless god, splitting logs, and switching her hormones up to eleven.

Behind the Scenes in Evie Land – December 2021

It's December! We made it! I'm wrapping up 2021 with a review of twelve insane months in Evie land. I've had the release of Highland Games, the birth of The Smut Hut, the arrival of puppies, and a near death/divorce experience involving a field of cows. So sit down with a mince pie and a glass of sherry, and experience the rollercoaster of my life without any of the danger, angst or aggro…

What Evie is Reading

Three of my favourite authors have books in this month's blog, and all the heroes featured are former special forces badasses with hearts of gold. They put the romance into romantic suspense, treat our heroines with ultimate respect, and are the type of guy you want by your side whether as a lover, a friend, or a family member.