Evie Alexander is a British author who knew from an early age that she liked a Happy Ending. She writes steamy romantic comedies to make you smile, and her Kinloch series of books is being launched in 2021.
Follow her blog for musings about the writing process, book reviews, and between the covers looks at her stories, and follow her across social media for even more.
And if you'd like exclusive access to the prologue and first chapter of Highland Games, plus much more bonus content, sign up for her newsletter!
Welcome aboard!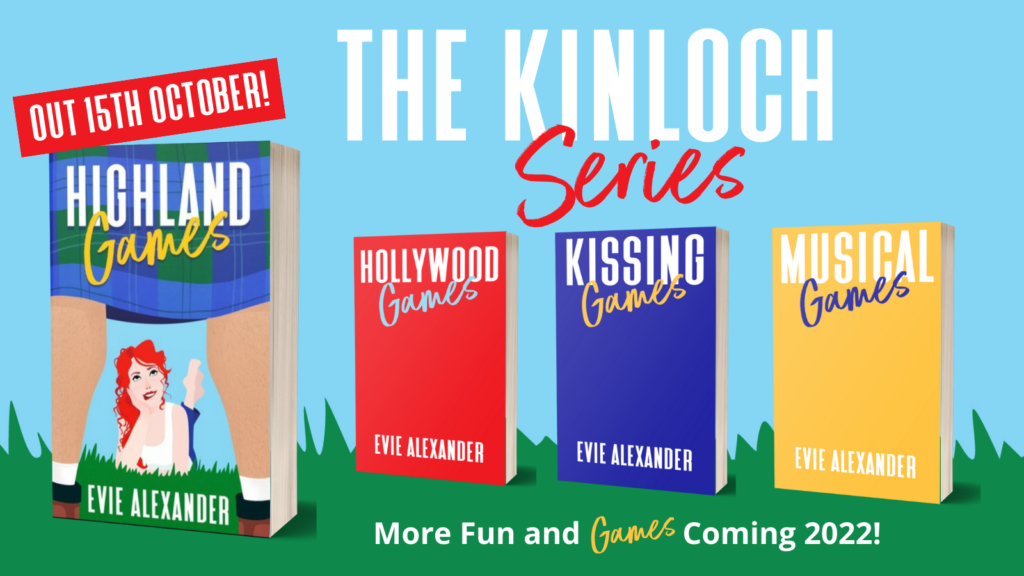 Latest Blogs
What Evie is Reading

This month I'm taking you back in time to Victorian England, to a Croatian resort for a wedding, and into the afterlife with a self-styled Karaoke legend. Every book is full of love, humour, hanky panky, and stories to whisk you away to other worlds. I loved every word and hope you do too.

Highland Games Cover Reveal and Design Process

Having a cover designed for your books is one of the most exciting parts of the whole publishing journey and this blog takes you through every step, from initial ideas and inspiration to the finished product. Step behind the scenes and check out the cover design process for Highland Games!

Behind the Scenes in Evie Land – August 2021

Welcome to August. A month of summer holidays, sunshine and sandy beaches. Or in my case, a month of rain, norovirus, hospital visits, women in labour and the continued destruction remodelling of the back garden. For all this excitement, plus semi-naked men, Getting Dirty, and being gangsta on a mobility scooter, read on!