Scotland may be cold but Kinloch is hot…
Welcome to my contemporary romantic comedy series set in the Scottish Highlands. The stories are steamy, laugh-out-loud romantic comedies, with no cheating, no cliff-hangers, and a guaranteed happy ever after (HEA). The series starts with Highland Games, followed by Hollywood Games, Kissing Games and Musical Games. Christmas Chaos is part of Evie & Kelly's Holiday Disasters series but also features Zoe, Rory and the world of Kinloch.
If you want to read an extended excerpt from Highland Games for free, as well as the prologue and first two chapters of Hollywood Games, the meet cute from Kissing Games, and nineteen thousand words of deleted sex scenes, then make sure you subscribe to my newsletter.
I'm so excited to share these stories with you. Welcome to Kinloch!
Evie X
Ps – I'm posting quotes, character information, and more fun and games on social media, so make sure you follow along for all the latest!
_________________________
Highland Games
A fiery redhead, a Scottish god, and enough heat to warm the coldest of winters…
Zoe's done playing it safe and ready to follow her heart. Inheriting a cabin in a remote corner of Scotland, she ditches the city and heads for the Highlands. But reality shatters her dream. The roof leaks, there's no front door, and her scorching hot neighbour wants her gone.
Rory's a grumpy man-bear with an impossible task. If he can't drag Kinloch castle into the 21st century, he's out of a job. All he wants is a quiet life in the cabin he loved as a child. But fire-cracker Zoe got there first, and she's turning his world upside down.
Sparks fly as their attraction ignites. Will Zoe and Rory kindle an all-consuming passion, or will their love go up in smoke?
Let the games begin…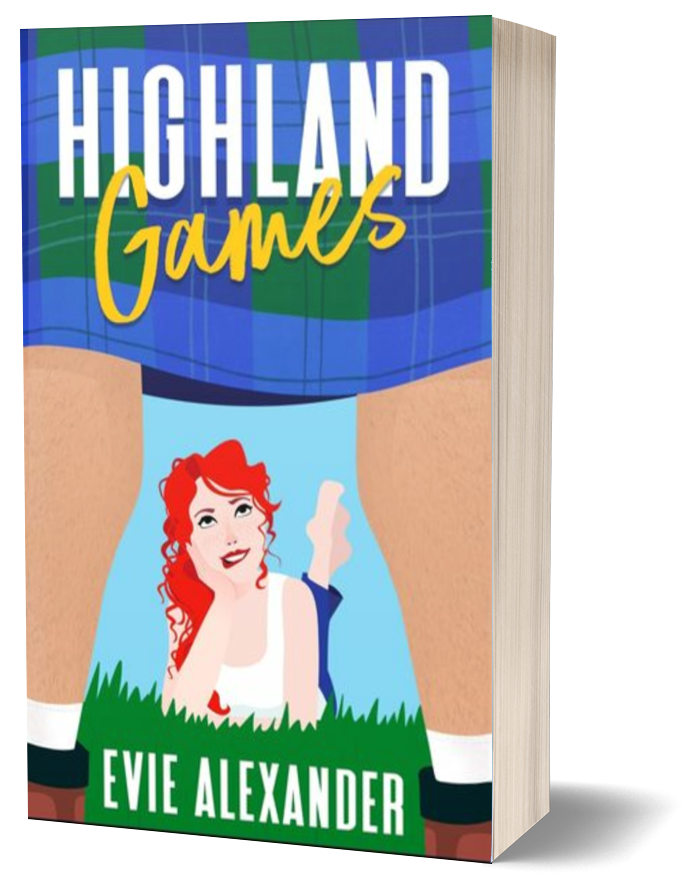 _________________________
Hollywood Games
Brace yourself, Scotland. Hollywood's coming…
Rory's found the love of his life but can he be sure Zoe feels the same? What can he offer her when his job's on the line, and his mother's out to destroy her? When Hollywood superstar, Brad Bauer, shows up wanting to film Braveheart 2 at Kinloch castle, it seems like the answer to all his prayers. However, there's a catch.
Zoe's had a crush on Brad since she was a teen. Now he's here, hotter than ever, and convinced he was married to her in a past life. As Hollywood descends on the tiny village of Kinloch, it's not just the castle that's under siege.
A mystical holy man, a sexy starlet, an intense megastar and a couple pushed to the edge. Can Rory navigate the glitter storm and keep his eye on the prize, or by saving the estate, is he about to lose the best thing that's ever happened to him?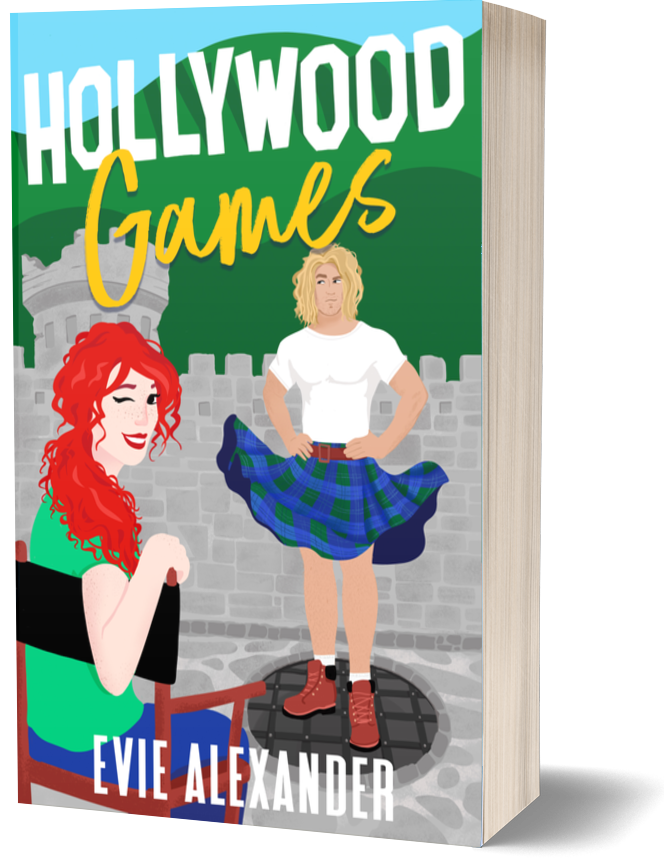 _________________________
Kissing Games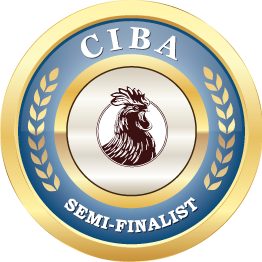 She might have made it to Hollywood, but he's about to show her what she's missed…
When actress Valentina arrives in Scotland to film Braveheart 2, she's at breaking point. Driven by demons, she's worked tirelessly since she was a teen. But she can't stop now. Everyone she loves depends on her. Yet despite all the glitz and glamor, something's missing. She's never really lived.
Bodyguard Charlie's lived too much. With looks and charm, he should have it all. But he's broken. Estranged from his family, sacked from his job, and with nothing left to lose, he flies to the Scottish Highlands to help his best friend protect Kinloch castle from a crazy Hollywood film crew. But falling hard for a movie star isn't in his contract.
Valentina's never met anyone like Charlie before. When he suggests she take a holiday from life, she's tempted to step out of her comfort zone and live a little. But as fun crosses the line into love, disaster bursts their bubble. Can they let go of the past and find a future together? Or is this just a Highland fling?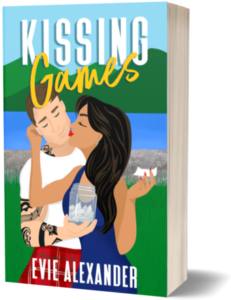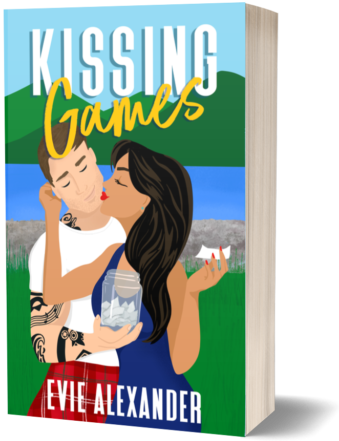 _________________________
Musical Games
He's never been kissed, and she's about to rock his world…
Bubbly actress Sam is on the brink of the bigtime — all she needs is one lucky break. But when she drops everything for the chance to meet Hollywood's biggest star, she blows it by blurting out a lie.
Now, she's got ten days to write an album with a man who wants nothing to do with her.
Shy electrician Jamie has never set foot outside Scotland — or his comfort zone. Then beautiful and vivacious Sam gatecrashes his world, and he's unwillingly swept up in her grand plan. But though Jamie has the voice of an angel and the body of a god, he's never even kissed a girl… and fame is the last thing on his mind.
As the songs emerge, so do feelings — but Sam's determination to reach the top is matched only by how fast her lies are catching her up.
When the duo are offered the opportunity of a lifetime, the spotlight illuminates their glaring differences. Can Sam and Jamie face the music, or will fame tear them apart?
Musical Games is a steamy, slow-burn, grumpy/sunshine, laugh-out-loud, dual POV romantic comedy. Featuring an extremely hot virgin hero and a big-hearted heroine with a runaway mouth — there's no cheating, no cliff-hanger, and you're guaranteed a happy ever after (HEA).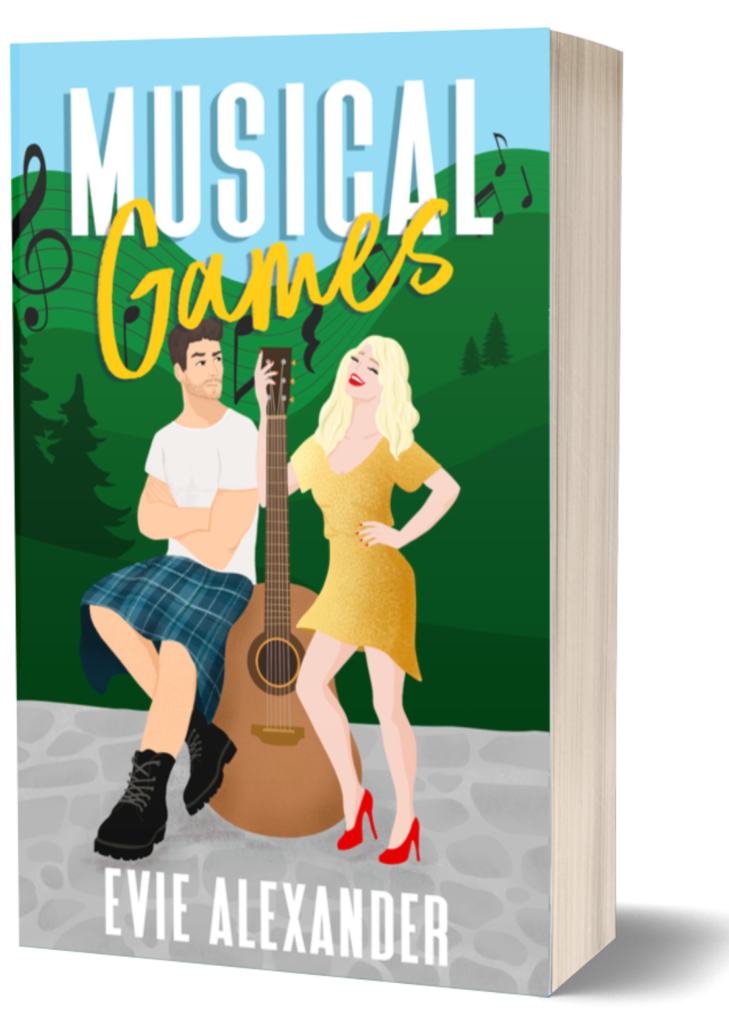 Musical Games Social Media Graphics and Resources
_________________________