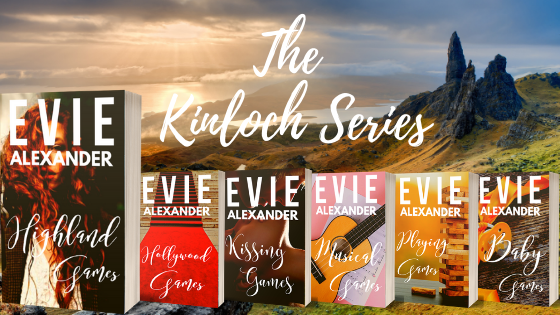 Scotland may be cold but Kinloch is hot…
Welcome to my contemporary romantic comedy series set in the Scottish Highlands. The first book, Highland Games is releasing in 2021 and is guaranteed to put a smile on your face.
If you want to read the prologue and chapter one for free, as well as two excerpts and an exclusive (and explosive) deleted scene, then make sure you subscribe to my newsletter.
The covers below are mock-ups, and I'll be doing cover reveals as soon as we've got them. I'm so excited to share these stories with you. Welcome to Kinloch!
Evie X
Ps – I'm posting quotes, character information, and more fun and games on social media, so make sure you follow along for all the latest!
_________________________
Highland Games
Welcome to the hottest winter Scotland's ever seen…
Zoe's always played it safe, just as her parents wanted. But when her great-uncle dies and leaves her a ramshackle cabin in the Scottish Highlands, she decides it's time to change her life.
Upping sticks seems like a good idea in her cosy flat in London, but the reality is very different. There's no electricity or running water, the roof leaks and there's no front door. If that wasn't bad enough, she's moved up in the depths of winter and her scorching hot neighbour wants her out.
Rory's got a fifty thousand tonne problem. If he can't make Kinloch castle profitable, he's out of a job. He needs a clear head, but there's someone living in the cabin he saw as his own and she's turned his world upside down.
Rory needs Zoe out of Scotland, and out of his life. The trouble is, she has no intention of leaving.
Let the games begin…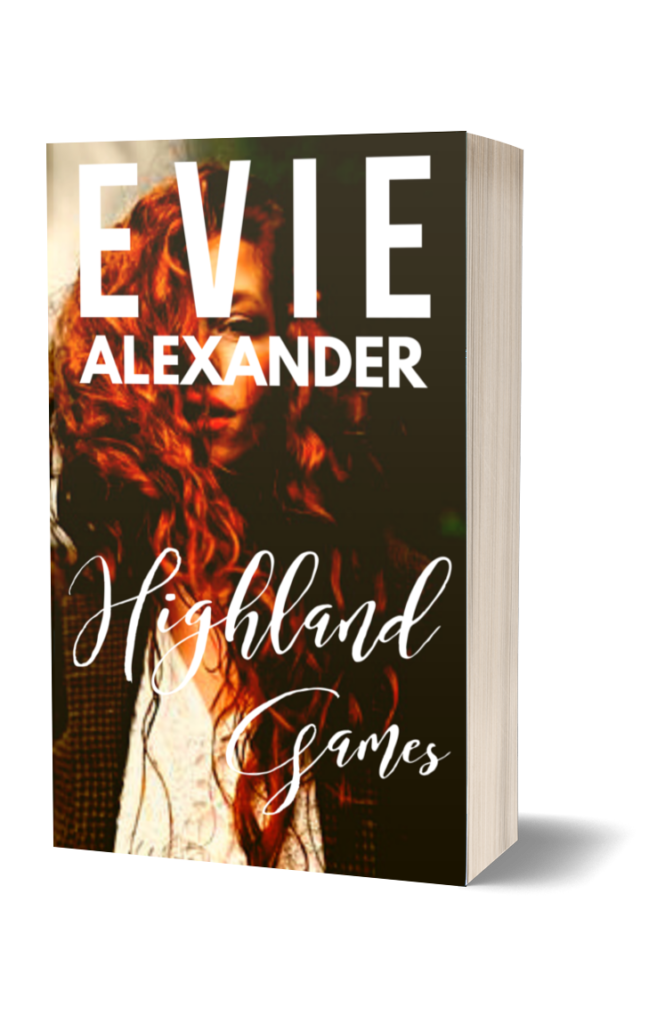 _________________________
Hollywood Games
Brace yourself, Scotland. Hollywood's coming…
Rory's found the love of his life but can he be sure Zoe feels the same? What can he offer her when his job's on the line, and his mother's out to destroy her? When Hollywood superstar, Brad Bauer, shows up wanting to film Braveheart 2 at Kinloch castle, it seems like the answer to all his prayers. However, there's a catch.
Zoe's had a crush on Brad since she was a teen. Now he's here, hotter than ever, and convinced he was married to her in a past life. As Hollywood descends on the tiny village of Kinloch, it's not just the castle that's under siege.
A mystical holy man, a sexy starlet, an intense megastar and a couple pushed to the edge. Can Rory navigate the glitter storm and keep his eye on the prize, or by saving the estate, is he about to lose the best thing that's ever happened to him?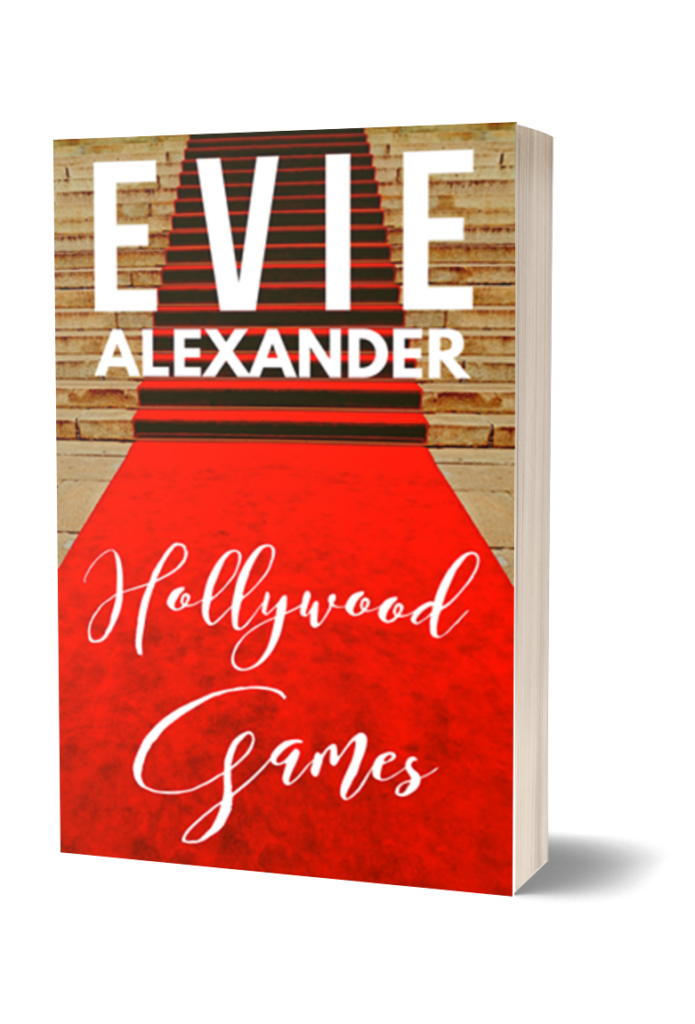 _________________________
Kissing Games
She might have made it to Hollywood, but he's about to show her what she's missed…
Charlie's lost his job, been dumped by his girlfriend, and become estranged from his family. Directionless and lonely, he flies to Scotland to help his best friend protect Kinloch castle from a crazy Hollywood film crew. However, falling for one of the world's most famous actresses wasn't in the contract.
Working since she was a child, Valentina's never truly lived. She's on the cusp of achieving her dreams, but her career is based on secrets and lies. Now in Scotland to film Braveheart 2, she's stuck on set with a seriously hot bodyguard who wants to show her what she's been missing out on in life.
Charlie sweeps Valentina into a world of skinny dipping, laughter and blinding passion. But when disaster bursts their bubble, everything changes. Can they let go of the past and find a future together? Or is their time together only a Highland fling?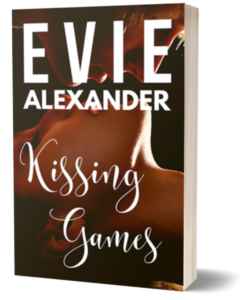 _________________________
Musical Games
Can music bring them together? Or will life tear them apart?
Actress Sam is on the brink of the bigtime. All she needs is one lucky break. With no time for love unless it advances her career, she drops everything for the chance to meet Hollywood's biggest star. But she blows it at their first meeting when she blurts out a lie.
Electrician Jamie is a shy local guy who happens to have the voice of an angel and the body of a god. With Sam's lie, he's thrown into the limelight and is not impressed, but Sam persuades him to write an album – in just one week. As their songs come together, so do they.
When their music's an unexpected success they get invited to Hollywood. But this wasn't Jamie's plan; he won't be a means to an end. Can Sam get her dream back on track, or has she had her eye on the wrong prize all along?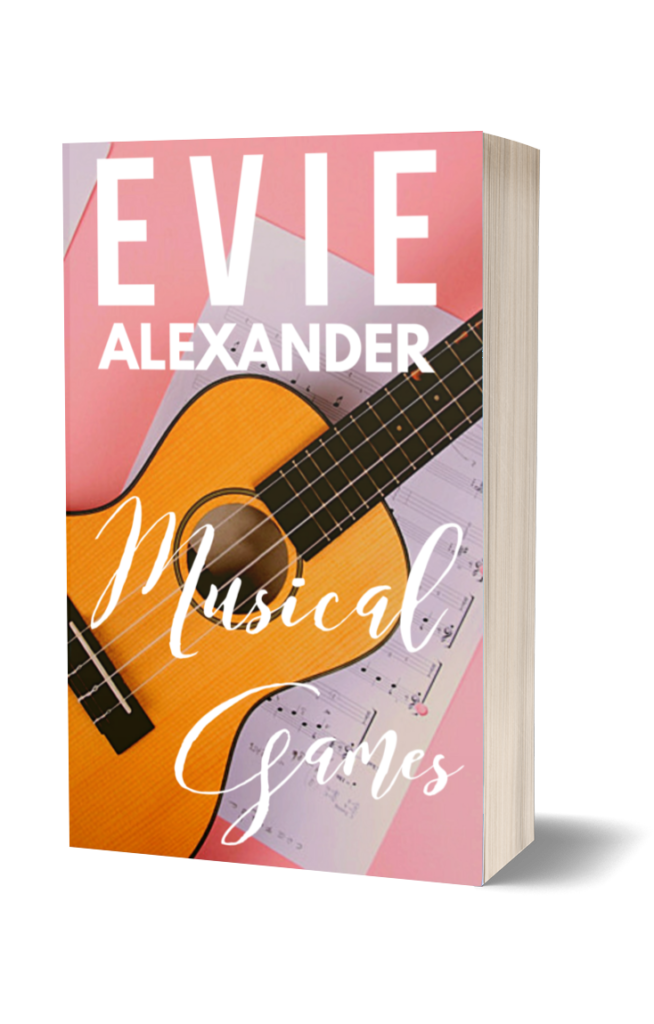 _________________________
Playing Games
Fiona's been in love with Duncan since school, but he's never noticed her. Now she's all grown up and been offered a job abroad. But her younger brother Jamie has just been apprenticed to Duncan, and if she can make an impact on the man of her dreams, she won't leave. Unfortunately she doesn't make the kind of impression she had hoped for and the very next day she's packed her bags and left.
Duncan's had a quiet three years since the day his apprentice's sister turned up at his work, blew up a boiler and electrocuted him. Now his life is calm and uneventful. His team are the reigning pub quiz champions and Jamie's become one of his closest friends. But then Fiona returns to Kinloch.
Suddenly she's everywhere. She's the client for his latest job, she's formed a rival quiz team, and she's even found her way into his dreams. He needs to get through this job alive, and then if she won't leave, he will. But is this wild and beautiful woman really a danger to everyone around her, or is his heart the thing that's on the line?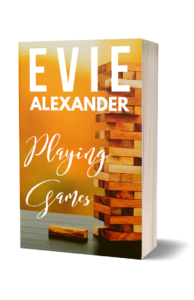 _________________________
Baby Games
Zoe's just found out she's pregnant, and it isn't planned. She's always wanted to be a mum, and can't wait to tell the love of her life he's going to be a dad.
Rory's in shock. He's not cut out for parenthood. He can't take the risk he'll turn out like his father, and he's seen enough animals giving birth to know how badly it can go.
He needs to be there for Zoe for whatever she needs, but she's due at the same time as the estate's prize winning herd of Highland cows and he needs to be on hand. How can he be in two places at once?
One unplanned pregnancy, one excited mum to be, one petrified father, a cabin, a castle and thirty pregnant cows. Can Rory deliver?