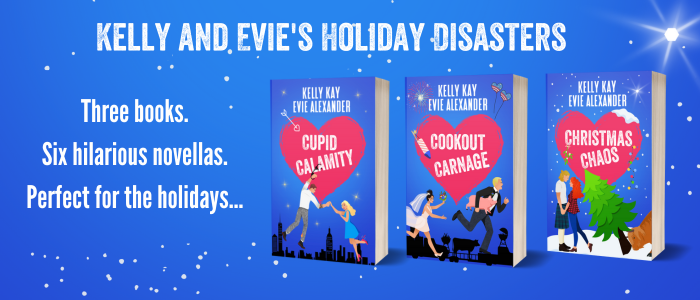 Evie and Kelly's Holiday Disasters

From the minds of Evie Alexander and Kelly Kay, comes a wonderful collection of romantic comedy novellas. Each book contains a novella from each author and includes favourite characters from each authors own novels.
_________________________
_________________________
Author Information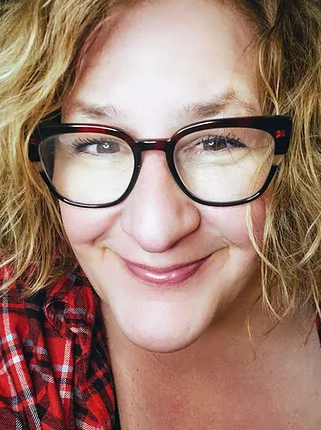 Kelly Kay
Kelly is a writer of modern, funny, and fun romance, married to a writer, mother of a creative dynamo of a nine-year-old boy and is currently a little sleepy!
She's a klutz and goofball and loves lipstick as much as her Chuck Taylors.
Good things in Kelly's world include pepperoni pizza, Flair pens, wine, coffee, laughing with friends until her stomach hurts, a musician at the top of their game, matinee movies on a weekday, the Chicago Cubs, a fresh new notebook full of possibilities, bourbon on a cold night, Fantasy Football, witty men, walking through the local zoo in the rain and that moment when a character clicks in and begins to write their own adventure.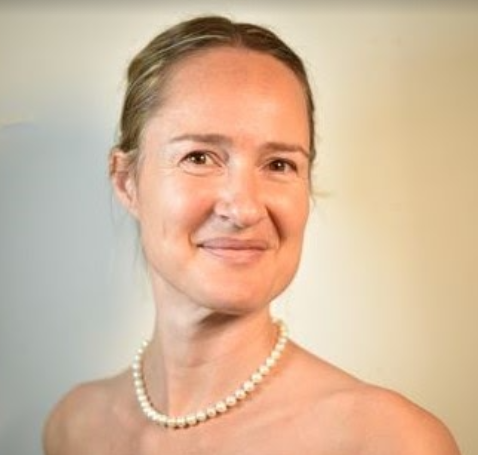 Evie Alexander
Evie Alexander is the author of sexy romantic comedies with a very British sense of humour. She takes a method approach to her work, believing her capacity to repeatedly fail at life and love is what has given her such a rich supply of material for her writing.
Her interests include reading, eating, saving the world, and fantasising about people who only exist between the pages of her books. She lives in the West country with her family.