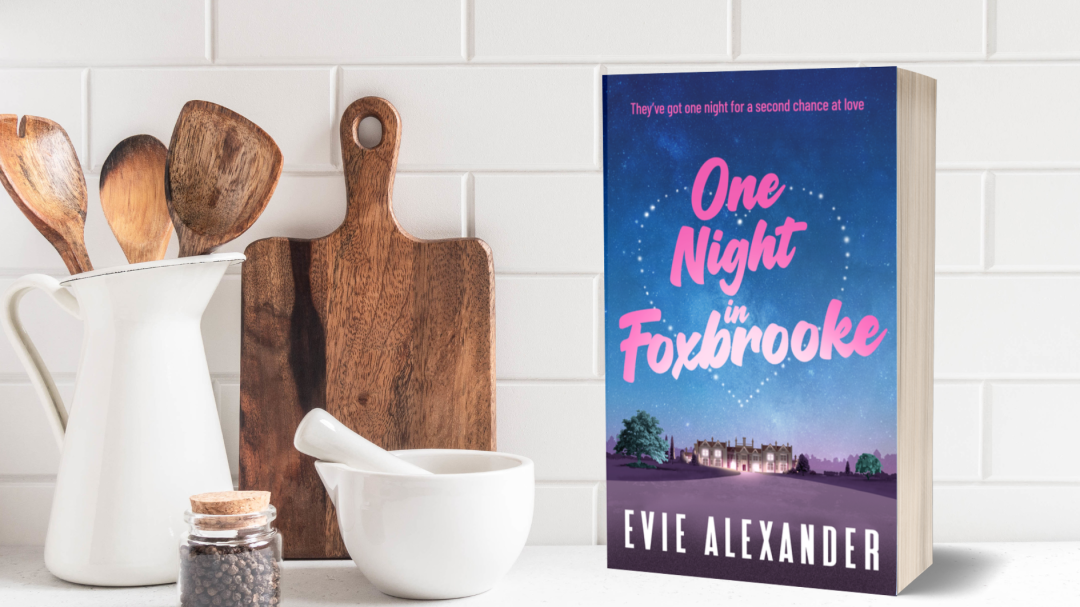 One Night in Foxbrooke Release
In the run up to the start of the Foxbrooke series, I wanted to write a short story prequel that sets up the world. Often when authors do this, book one of the series is a second chance romance, and the prequel is where the characters first meet.
But the first book in the Foxbrooke series, Love ad Lib, is a fake relationship story so I had to do something a little different… I am slightly obsessed with Star Wars so I thought this was a perfect opportunity to weave that into a story. I actually have a friend who called his son 'Luke' after Luke Skywalker, so I thought about a couple who went one step further and called their twins 'Luke' and 'Leia'…
One Night in Foxbrooke may be short, but it's got ALL the tropes: Second chance, return to hometown, all grown up, enemies to lovers, bet, brother's best friend, work colleagues, forced proximity, shared past, first love, reverse grumpy-sunshine and opposites attract!
And even though it's only twelve thousand words long, I've still got a steamy scene in there for you…
One Night in Foxbrooke reviews
I so loved writing this short story and it's so exciting to read the reviews from early readers, even the ones who aren't into Star Wars! Here are some of my favourites:
"…I absolutely loved this novella to open up the Foxbrooke series! Novellas are tough, you need to get all of the backstory, emotions, story ARC, etc. into a smaller package. They don't always work, sometimes they feel forced. One Night in Foxbrooke WORKS!!!!.."
⭐⭐⭐⭐⭐Steph Beaudoin
"…Evie delivers another feel good story that's rom com perfection! It's so spicy and you can feel the heat coming off the pages!! I wish I could tell you about my favorite scene, but I don't want to spoil anything. I loved their story, and I can't wait to meet more of the characters in the series!…"
⭐⭐⭐⭐⭐Lindzanne1_bookworm
"…Evie's talent for writing witty banter excels under a Star Wars theme, and the lovely HEA was moving and sweet. It is absolutely amazing that Evie can write such a fully formed wonderful story within 4 chapters and an epilogue, though I would have loved even more from these two gorgeous characters…"
⭐⭐⭐⭐⭐ Sarah Oliver
"…Tempting as it is to fill this review with Star Wars puns, I shall refrain, mostly because the author has that pretty well covered. This is a wonderful novella telling the story of Leia and Ben, childhood friends whose acquaintance ended abruptly a decade previously and who now find themselves sharing a kitchen. And a cellar. And a lot of Star Wars-related banter. The tale moves fast but still packs in plenty of humour and spice. It also serves as an introduction to some of the characters in the upcoming Foxbrooke series, which on this evidence should be a force to be reckoned with (damn it, so close)…"
⭐⭐⭐⭐⭐Sarah
Reviews make SUCH a difference, don't have to be long, and I appreciate each and every one of them!
You can review One Night in Foxbrooke on Amazon, Goodreads, Bookbub and wherever else you like!
One Night in Foxbrooke graphics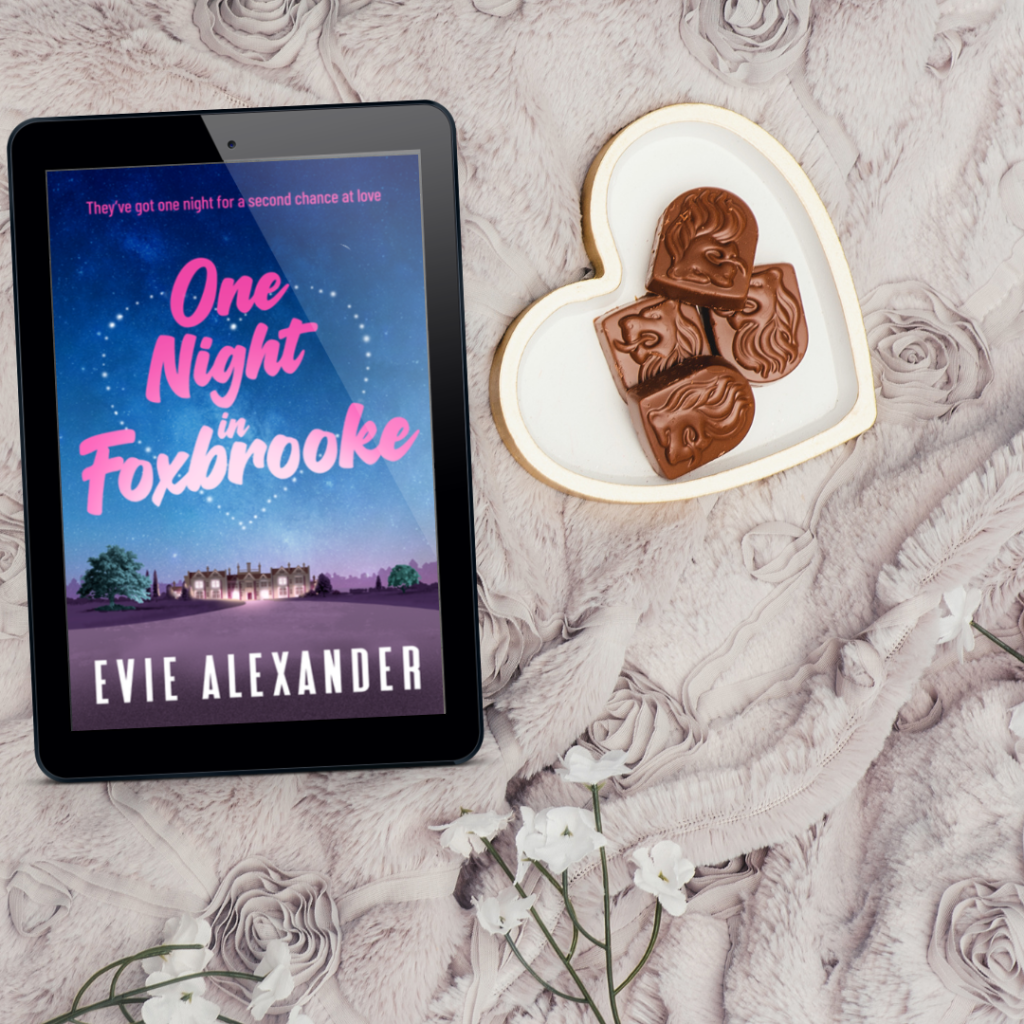 If you want to create an edit for One Night in Foxbrooke or use our graphics on your socials, then you must check out our special page here which contains graphics and elements you can use for free!
One Night in Foxbrooke blurb
They've got one night for a second chance at love…
When chef Ben 'Kenobi' Walker gets the call to help save a VIP dinner at Foxbrooke Manor, he doesn't expect to run into old flame Leia Perry. She's all grown up and even more attractive than when they were teenagers – but she hasn't forgotten what happened ten years ago, and she definitely hasn't forgiven him.
Hard-working Leia may be named after a princess but she's still waiting for her prince. Ben was her brother's best friend, her first kiss and her first love. But he was also a liar — their kiss was nothing but a bet.
Now forced to work together under pressure, sparks fly. Will one night give Ben the second chance he needs to prove himself and win back Leia's heart? Or will fate strike back and their love be lost in a galaxy far far away?
One Night in Foxbrooke is a short and sizzling second-chance romantic comedy with no cheating, no cliffhanger and a guaranteed happy-ever-after that's out of this world!
Read One Night in Foxbrooke today
One Night in Foxbrooke is available in eBook form only. Click here to get your copy now and fall in love with Leia and Ben.
May the force be with you!
Evie xxx