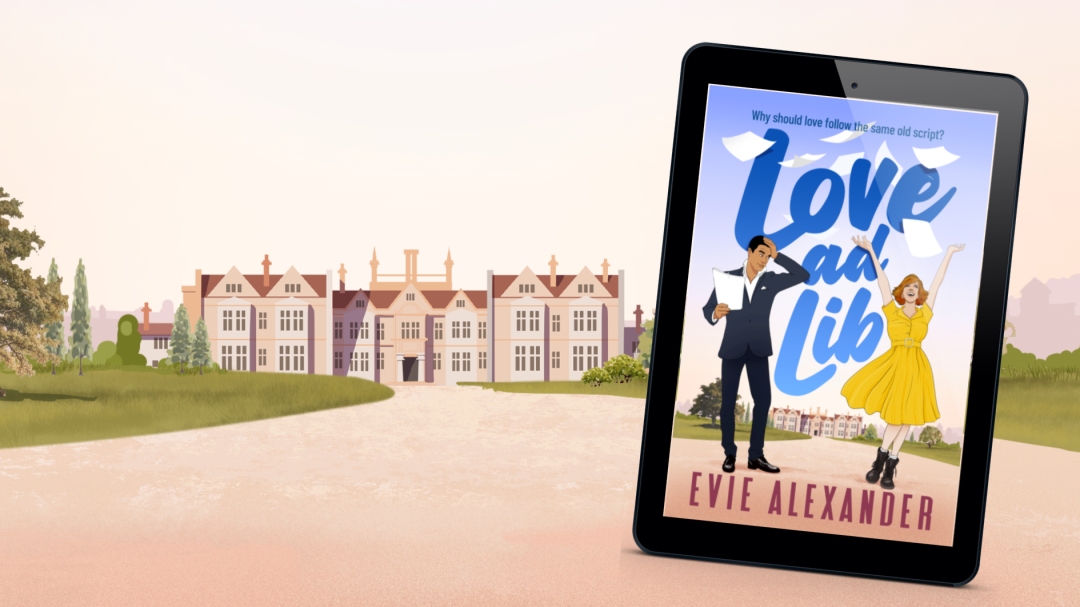 Welcome to Love ad Lib, the first full length novel in my new Foxbrooke series! Set in Somerset (where I live), it's got everything from Jane Austen's Bath to sex parties at stately homes…
I wanted to write a fake relationship story as I love reading them so much, and also wanted a couple who were very, very different. Henry is at one end of the social class system and Libby is at the other. Henry is a reserved grump, whereas Libby is a sunny actress and improv specialist. I was inspired to make this her career thanks to one of my oldest friends who does that exact job for a living, as well as my own experiences of attending an improv workshop without knowing in advance that I would be…
There are many books set in rural parts of the UK, specifically Cornwall, but very few set in Somerset. I wanted to celebrate this beautiful part of the world and include many of my favourite places. Foxbrooke is based on the Cotswold town of Corsham (north of Bath) where I grew up, but I've transplanted it south of Bath to the area around Midsomer Norton where I now live.
Love ad Lib contains many of my favourite themes – parents embarrassing their children, fiery and funny characters, villains to make you scream at the page, and heat to make you swoon.
I'm so excited to bring this story to you!
If you love:
😍 Fake dating
🤣 Embarrassingly families
🛏️ Only one bed
🌞 Grumpy/sunshine
🔥 Al fresco friskiness
💦 Mr Darcy…
Then you need Love ad Lib in your life!
True stories in Love ad Lib
Truth is often stranger than fiction, and there have been many real life stories from my life and those close to me that I wish I could put in a book. Unfortunately they are so outlandish that readers would probably be taken out of the story, thinking they were too nuts.
However, here are some of the characters and situations from Love ad Lib that are based on truth (without giving away any plot spoilers!!
My friend grew up in the UK with one dad and two mums in the same house.
I grew up in Corsham (the real life Foxbrooke) and there was an eccentric couple (the Pollards) who lived in a local Stately home and were into naked gardening. They would walk around the town to do their shopping almost naked…
I took part in an improv workshop despite not having any idea I would be doing so
My artist friend used to get in lots of trouble with his (then) girlfriend for spending too much time drawing women's bits.
I once played sardines at a party, and this bloke I liked thought he was snogging me under a bed. When we all got out, he looked in horror at the girl and then me, realising his mistake.
My great-uncle used to call squirrels 'tree rats' and attempted to shoot them from his living room even though he lived in the centre of Bath.
Almost every location in the book is based on a real place – check them out on the Squirl app here!
Love ad Lib reviews
Writing Love ad Lib was a real labour of love and I was so nervous about starting a new series and a whole new world. So it was such a joy when the reviews started to come in! Here are some of my favourite early reviews: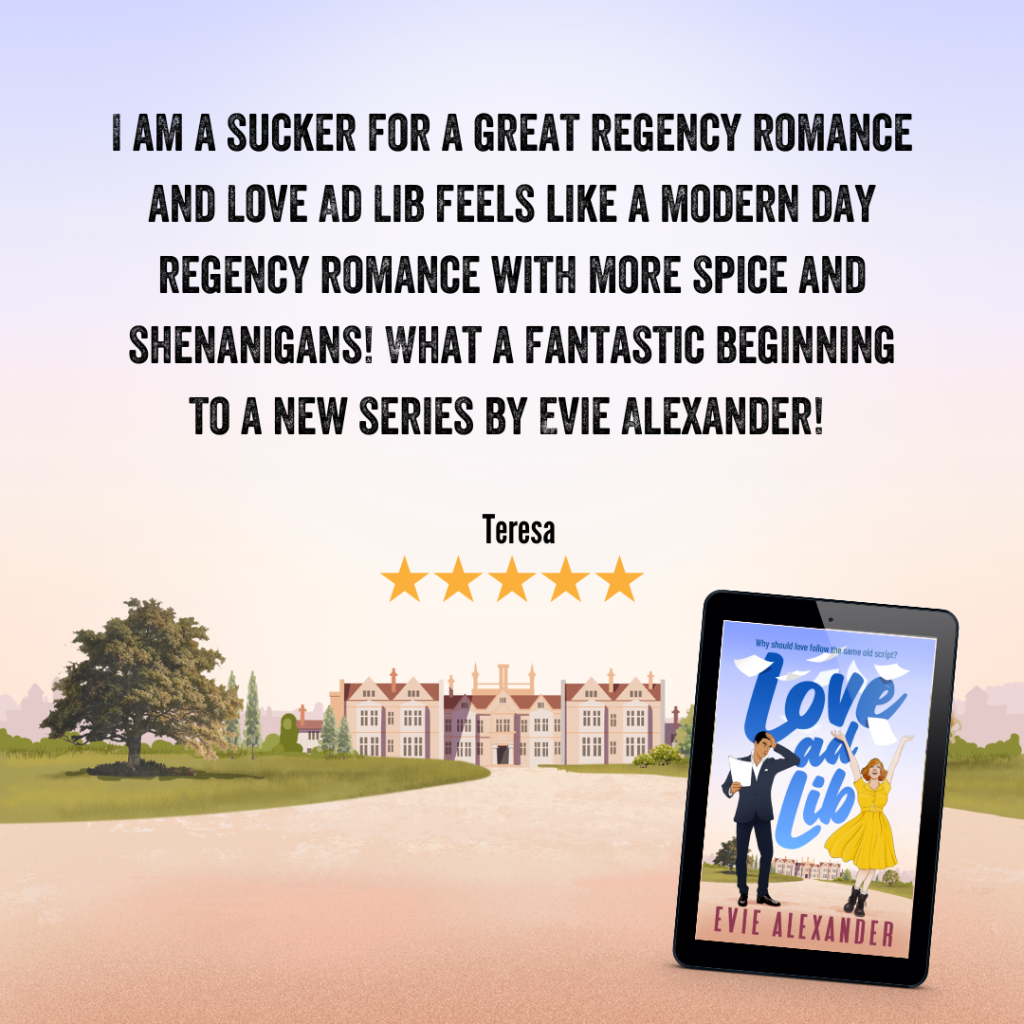 Reviews make SUCH a difference, don't have to be long, and I appreciate each and every one of them!
You can review Love ad Lib on Apple, Amazon, Google Play, Kobo, Barnes & Noble, Goodreads, Bookbub and on any other platform you like!
Steamy scenes in Love ad Lib
As ever, my books are sweet AND spicy! Henry may have a stiff-upper lip but that's not the only thing that's stiff about him…
And don't forget, at the back of the book there's my greatest contribution to the world of literature – the sex index, so you can easily find the steamy scenes again and re-read them at your leisure.
Love ad Lib trailer
I love this sooooo much! Enjoy!
Love ad Lib edits
Once again, the Bookstagram community has shown their love with some absolutely stunning edits. Here are a few for Love ad Lib which I adore!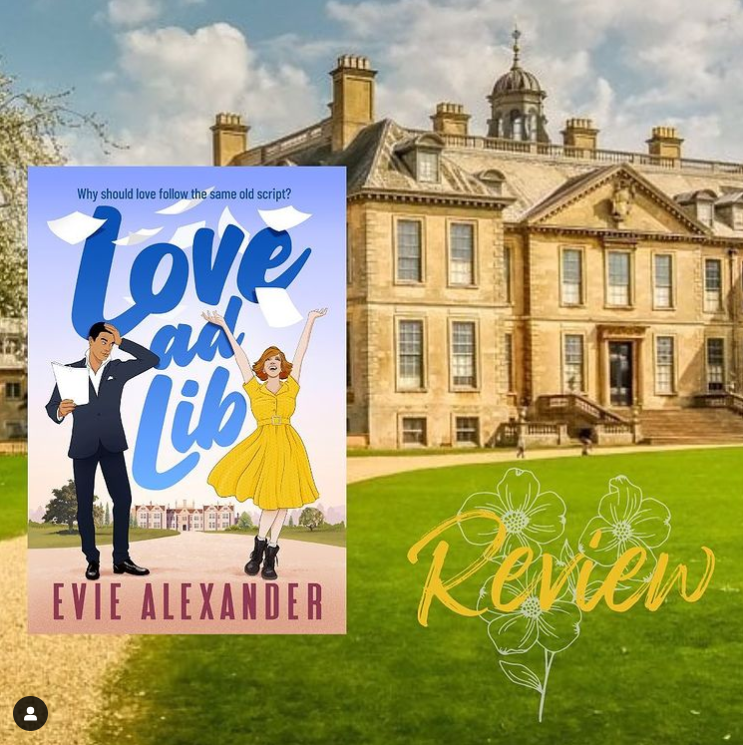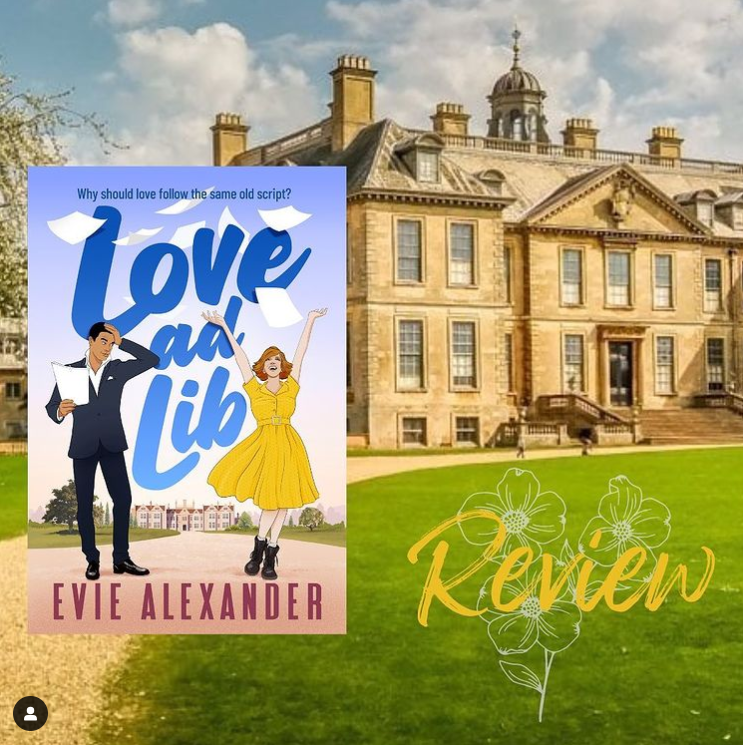 If you'd like to create your own edit, or post about Love ad Lib on your socials, then you must check out our special page here which contains graphics and elements you can use for free!
Love ad Lib blurb
Fake it till you fall in love…
Shy and reserved Lord Henry Foxbrooke is the reluctant heir to his eccentric father's estate. His outrageous family want him back in Somerset and settling down, but he wants a stress-free life in London. Facing a weekend of celebrations for his thirtieth birthday, he needs a fake girlfriend to get them all off his back.
Free-spirited ray of sunshine Libby Fletcher is down on her luck. Teaching improv workshops isn't cutting it when she loses her home and savings… and her pregnant business partner's about to pop. When Henry offers her the acting gig of a lifetime, she leaps.
But when they arrive in Somerset, neither is prepared for what his family have planned. As their worlds collide, friendship blurs and faking it starts to feel real. When disaster sends their house of cards tumbling down, Henry and Libby are forced to face some home truths. They may be lying to the Foxbrookes, but are they also lying to themselves?
Love ad Lib is a grumpy/sunshine, fake relationship, one bed, opposites attract, steamy romantic comedy with a healthy dose of Jane Austen and all the feels. There's no cheating or cliffhanger, but you'll definitely laugh and swoon your way in this modern Regency romance to the grandest of gestures and the happiest of endings!
Read Love ad Lib today
Love ad Lib is available in print, eBook and audio. Click here to get your copy now and fall in love with Henry and Libby!
Evie xxx