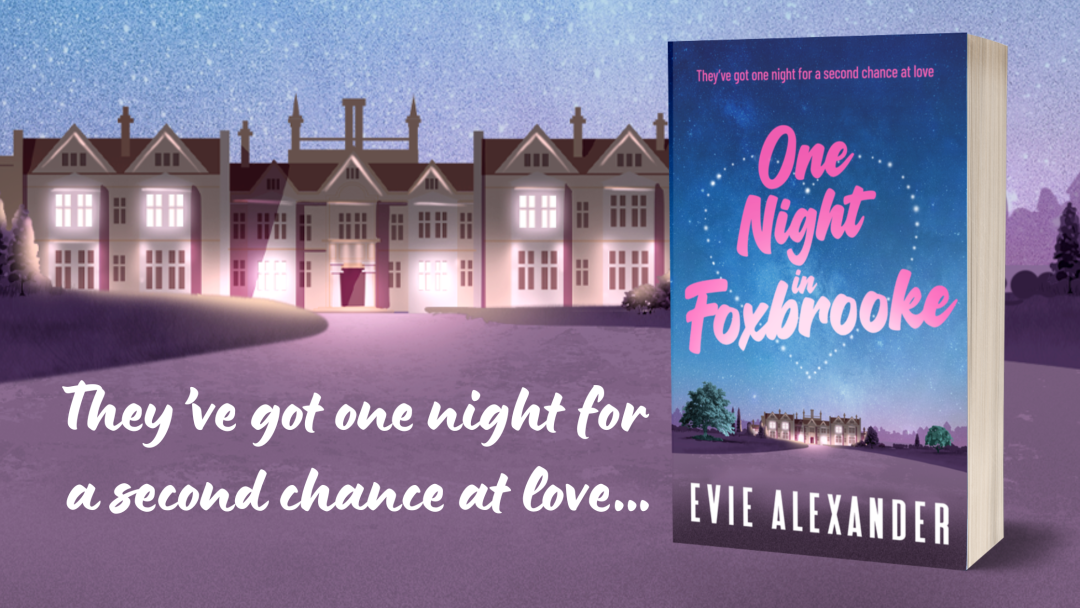 One Night in Foxbrooke – Information and Resources
Hello and welcome!
This page has been created to ensure you have everything you need to share One Night in Foxbrooke with your readers and followers. If anything is missing, just get in touch!
Here is what you can find on this page:
Book information
Author information
Content information (tagline, blurb, tropes, hashtags etc)
Resources (including graphics, reviews, publication day and many more, plus cover branding and transparents)
Please can you add One Night in Foxbrooke to your Goodreads Want to Read shelf?
Thank you!
Book Information
Title: One Night in Foxbrooke
Author: Evie Alexander
Publication date: April 14th, 2023
Release platforms: eBook only, wide
Universal link: http://books2read.co/ONIF
eBook ISBN: 978-1-914473-25-8
ASIN: B0BXJTW7D1
Page count: 60
Genre/subgenre: Contemporary Romance/Romantic Comedy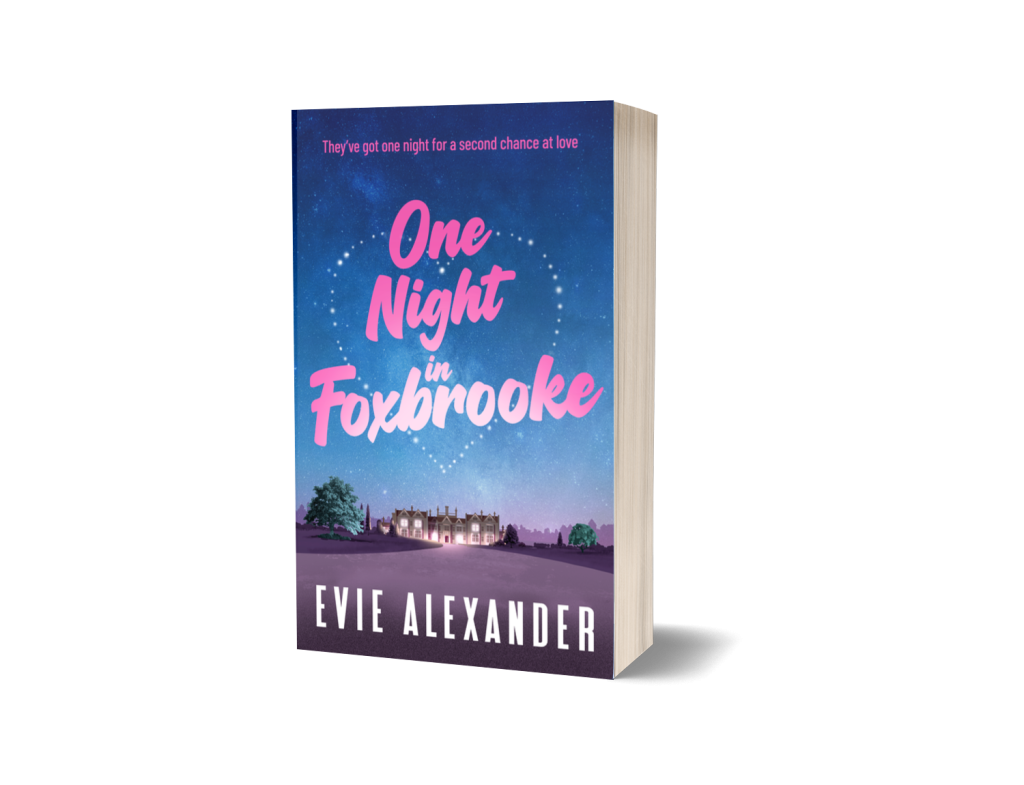 Author Information
Evie Alexander
Evie Alexander is an award-winning author of sexy romantic comedies with a very British sense of humour. A self-confessed 'method writer', Evie has taken it upon herself to live a full and messy life, from which romantic and personal failures become fodder for her laugh-out-loud plotlines.
Imaginative, passionate and frequently called 'bonkers' by her friends, Evie's interests include reading, eating, saving the world, and fantasising about people who only exist between the pages of her books.
Her novel Highland Games won Best in Category in the The CHATELAINE Book Awards for Romantic Fiction and Women's Fiction 2021.
Evie lives in the West country with her family, where she pens her steamy stories from the Smut Hut.
Follow her blog for musings about the writing process, book reviews, and details about her stories, and follow her across social media for even more.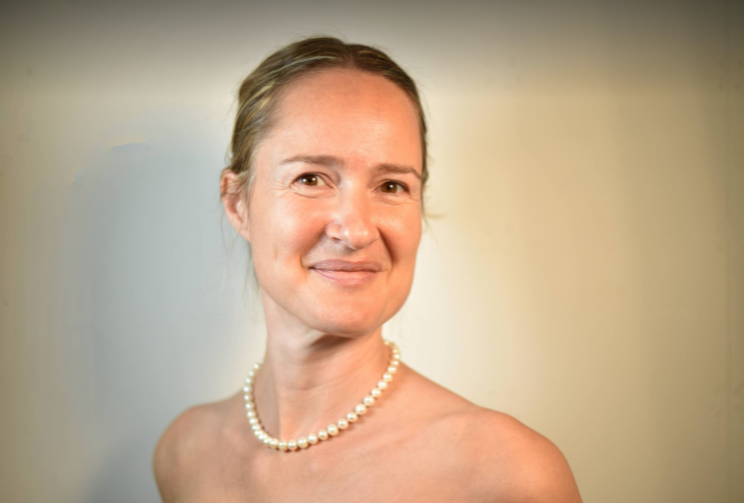 Content
Tagline:
They've got one night for a second chance at love…
Blurb:
When chef Ben 'Kenobi' Walker gets the call to help save a VIP dinner at Foxbrooke Manor, he doesn't expect to run into old flame Leia Perry. She's all grown up and even more attractive than when they were teenagers – but she hasn't forgotten what happened ten years ago, and she definitely hasn't forgiven him.
Hard-working Leia may be named after a princess but she's still waiting for her prince. Ben was her brother's best friend, her first kiss and her first love. But he was also a liar — their kiss was nothing but a bet.
Now forced to work together under pressure, sparks fly. Will one night give Ben the second chance he needs to prove himself and win back Leia's heart? Or will fate strike back and their love be lost in a galaxy far far away?
One Night in Foxbrooke is a short and sizzling second-chance romantic comedy with no cheating, no cliffhanger and a guaranteed happy-ever-after that's out of this world!
Tropes:
Second chance, Return to hometown, all grown up, enemies to lovers, bet, brother's best friend, work colleagues, forced proximity, shared past, first love, reverse grumpy-sunshine/ opposites attract
Keywords and phrases:
romance; romantic; contemporary romance; romcom; romantic comedy; comedy; prequel; love story; HEA; happy ending; happily ever after; funny; sweet; sexy; steamy; heat; funny; hilarious; laugh-out-loud; feel good; humorous; humor; second chance romance; Second chance; Return to hometown; all grown up; enemies to lovers bet; , work colleagues; forced proximity; shared past; first love; reverse grumpy-sunshine/ opposites attract
Hashtags:
#prequel #ONIF #onenightinfoxbrooke #foxbrookeseries #brandnewromcomseries #brandnewromcom #newbookboyfriend #contemporaryromance #romcom #steamyreads #bookrelease #booklaunch #comedy #eviealexander #kindleunlimited #romanticcomedy #romanticcomedybook #laughoutloud #newrelease #secondchanceromance
Extra resources:
If you would like to interview Evie, or use excerpts from One Night in Foxbrooke in your promotions, please get in touch.
Reviews:

We appreciate each and every review. You are able to click on any of the icons above, to leave your reviews.
Please review on Goodreads and/or Bookbub as soon as you have finished reading One Night in Foxbrooke*
Please review on your blog/social accounts after release (and don't forget to tag @eviealexanderauthor so we can share your posts!)
On release date, please review in as many of the following places as possible:
*As per our terms and conditions (repeated at the bottom of this page), your review should not contain spoilers, and if you choose to give a 3 star review or lower, you will not post your review on any platform until three weeks after the eBook release date.
IMPORTANT INFORMATION: Our ARC campaigns are handled by Booksirens. You do not need to have an account with Booksirens in order to read One Night in Foxbrooke, but we do recommend it.
Resources
Permission is given to reproduce in part or whole the contents of each of resource only in the capacity of promoting One Night in Foxbrooke and/or Evie Alexander. All credits must be associated to Evie Alexander.
Graphics
TBR/My Next Read/Currently Reading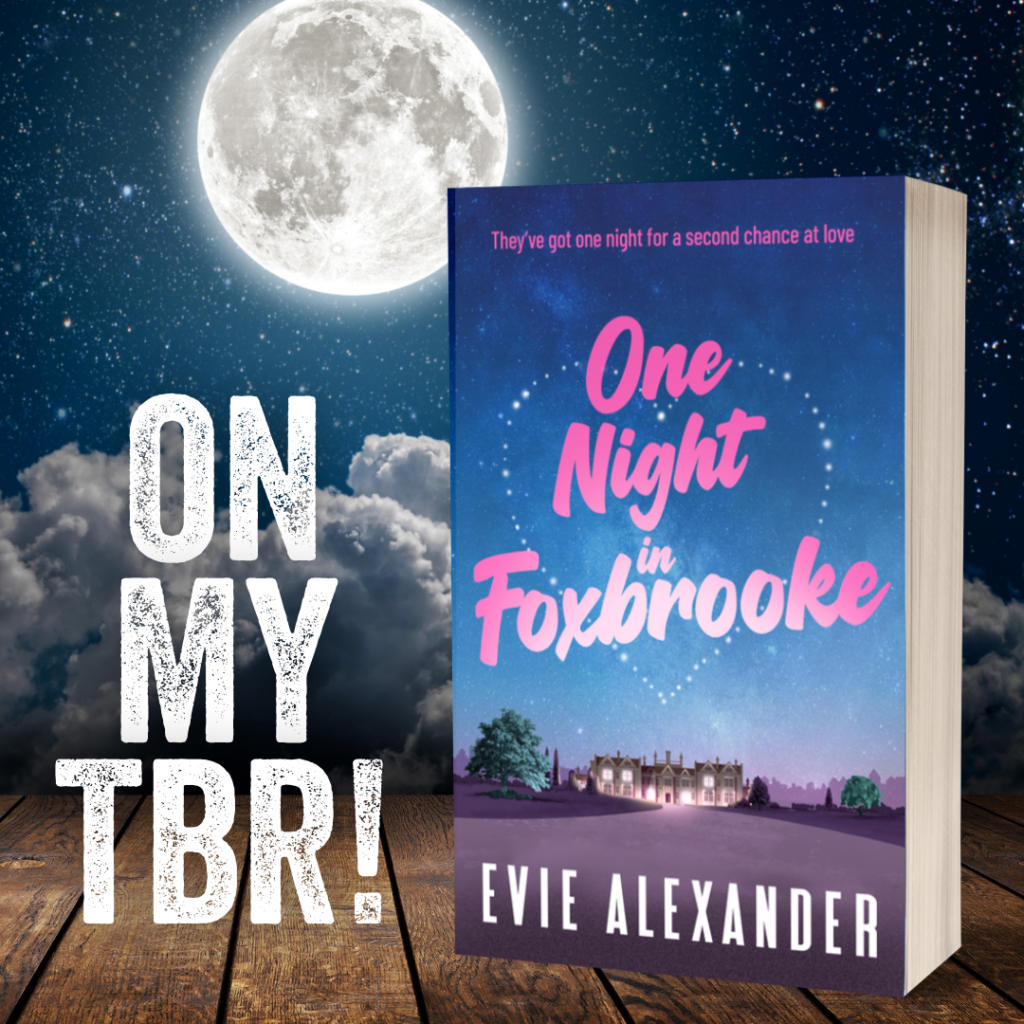 Just Finished/My Review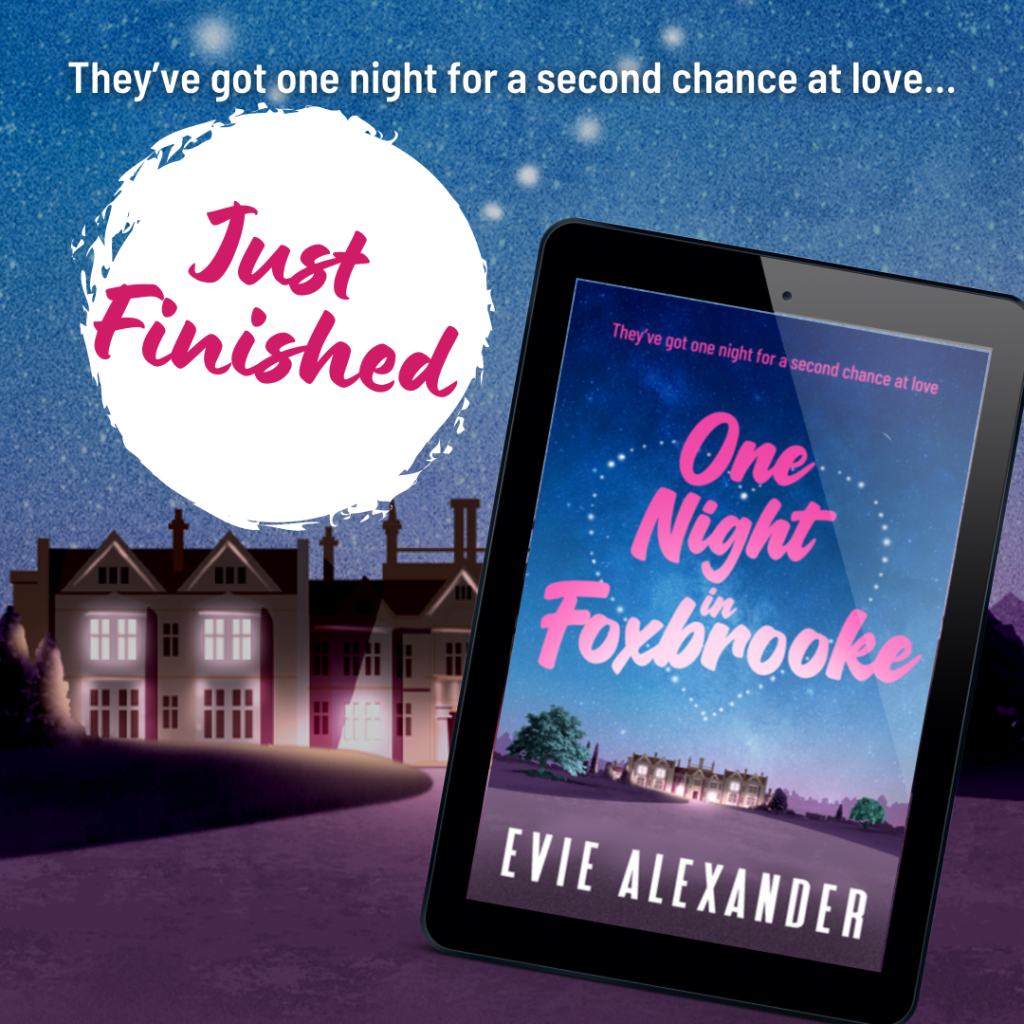 Out Now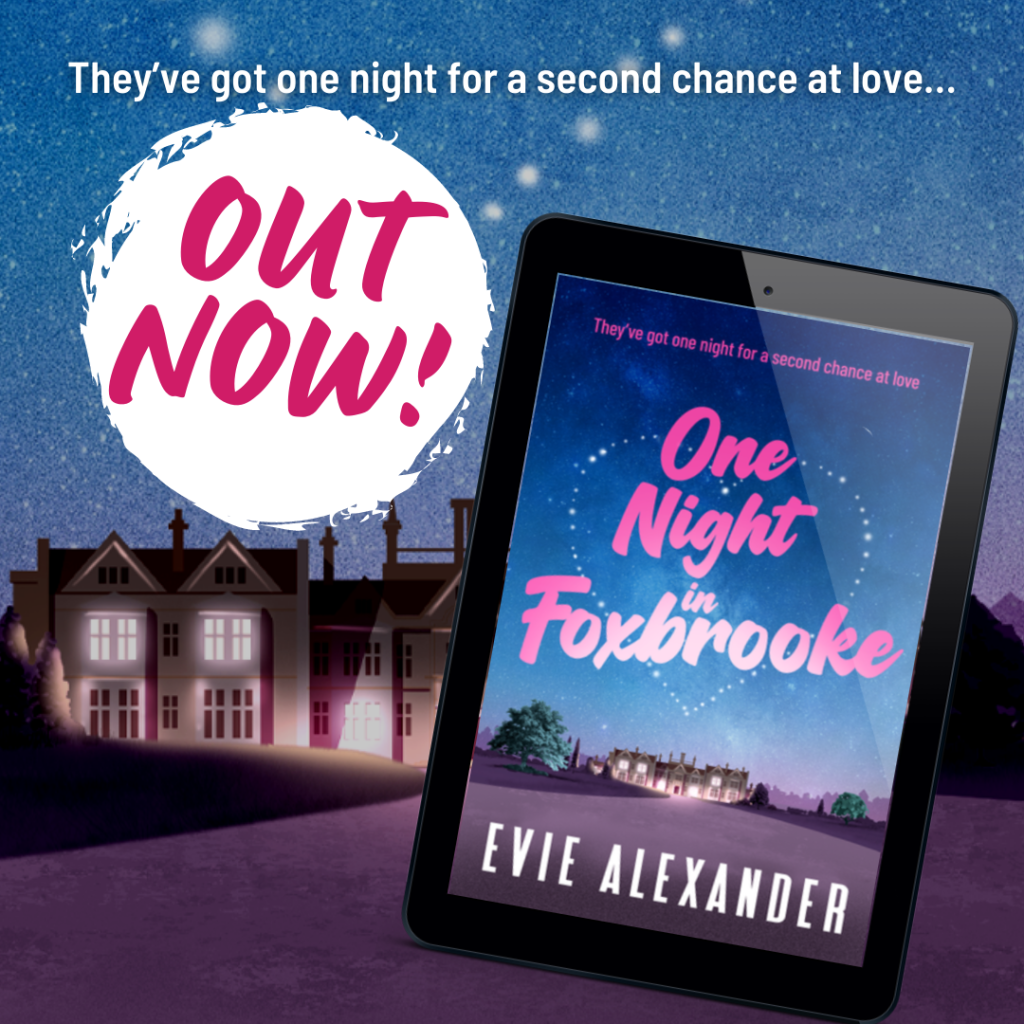 Publication Day Memes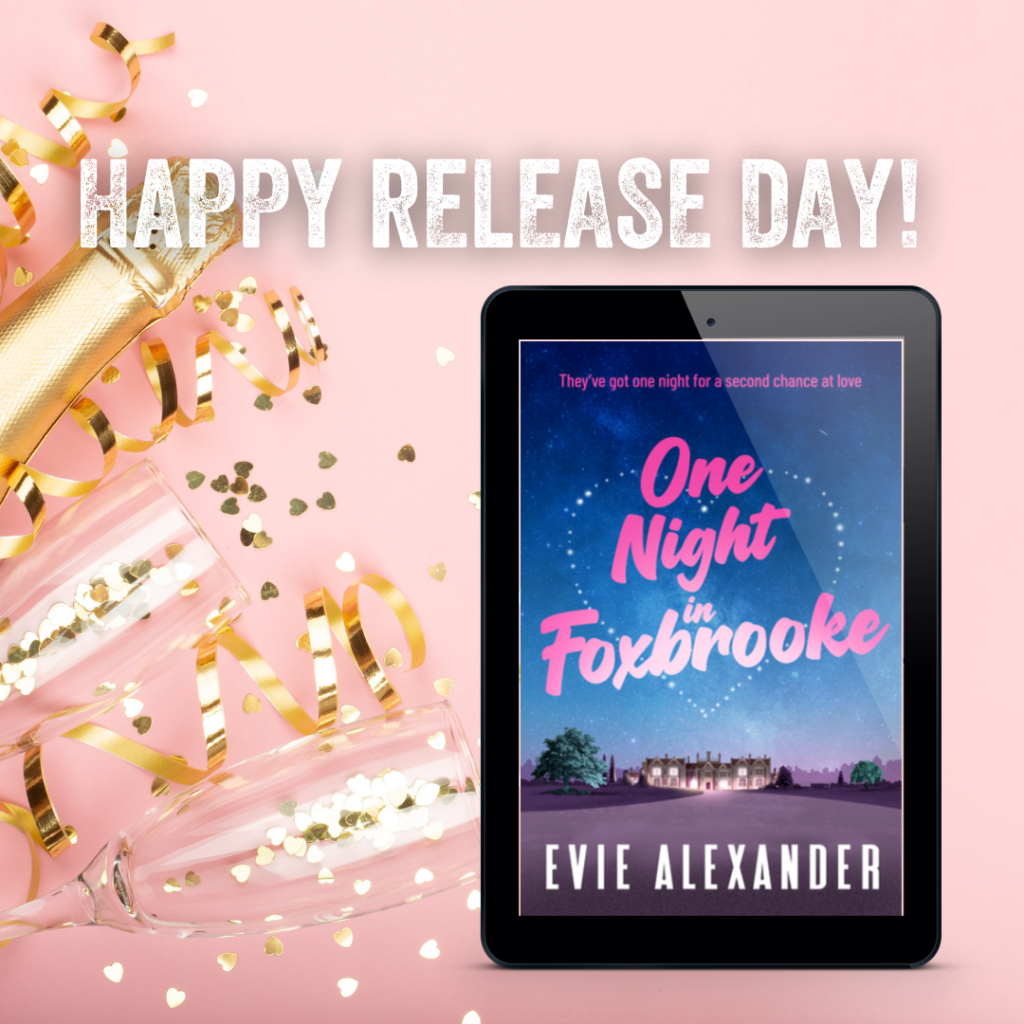 Blanks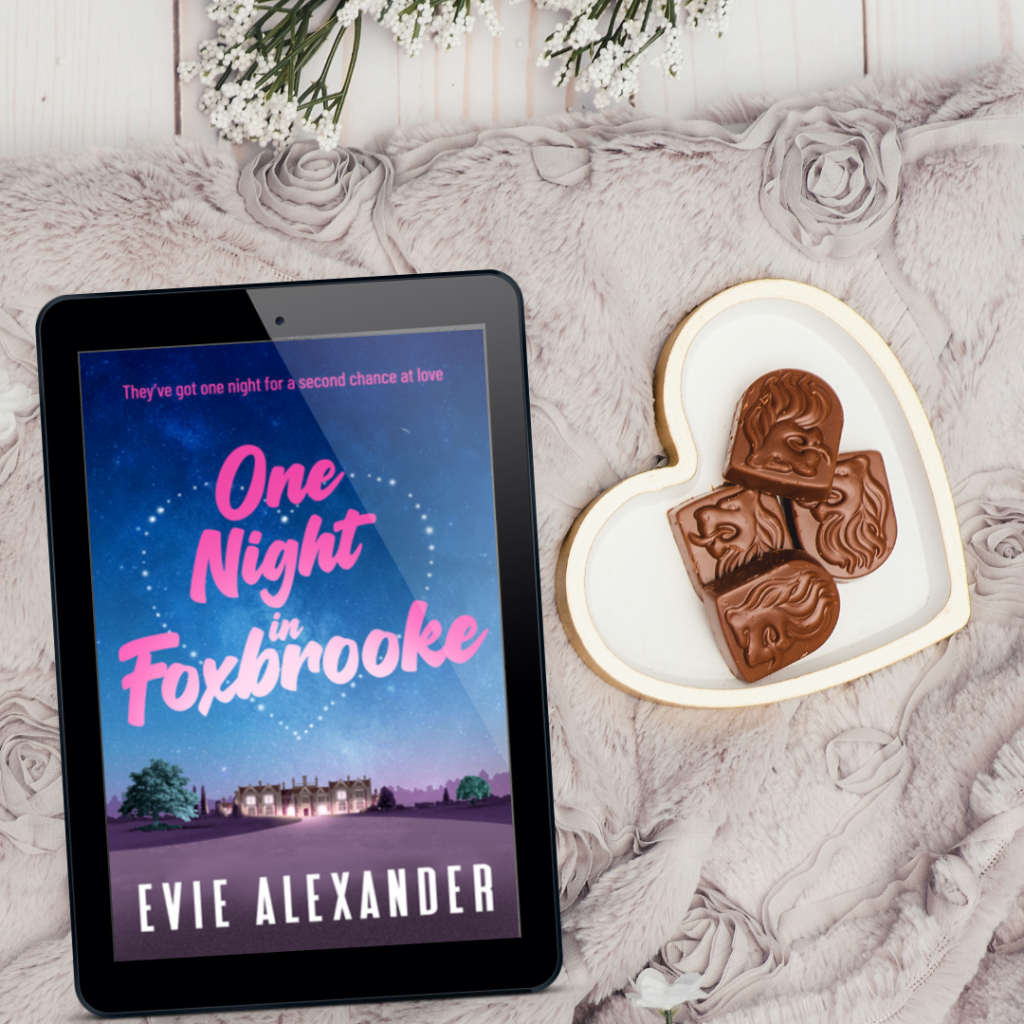 Branding: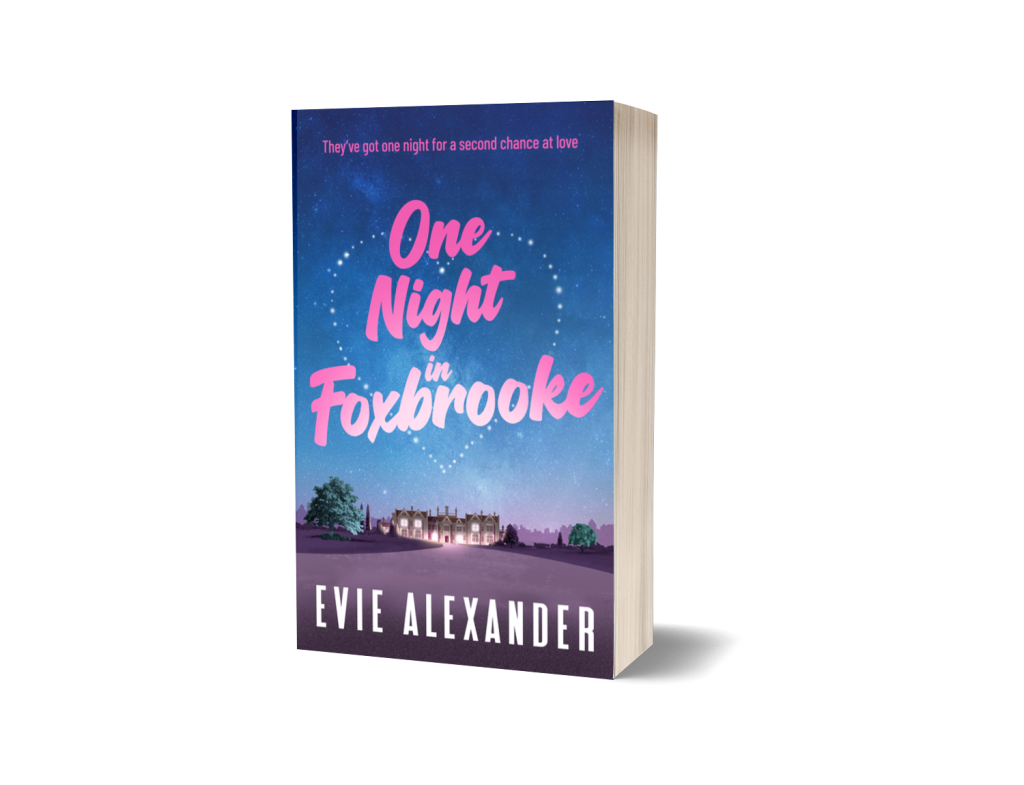 Fonts:
Title Lumios Brush
Tagline/Blurb: Barlow SemiCondensed B
Author: Triester Sans
ARC reader Terms and Conditions
One Night in Foxbrooke is copyrighted material protected by federal copyright laws.
You will not distribute, copy, or share your copy of One Night in Foxbrooke to any person or entity without prior written consent from Evie Alexander. If it is discovered that you have violated this agreement, Evie Alexander reserves all legal rights available to it, including pursuing a lawsuit for breach of contract which may claim damages including, but not limited to, lost profits caused by the violative distribution.
Your review will not contain spoilers. Should Evie Alexander or a representative on their behalf determine your review contains spoilers and contacts you to remove the spoiler or offending language, you agree that you will do so as soon as is reasonably possible.
If you are unable to finish One Night in Foxbrooke for any reason, please let us know so we can update our records.
If you choose to give One Night in Foxbrooke a three star rating or below, you will not post your reviews on any platform until three weeks after the eBook release date.