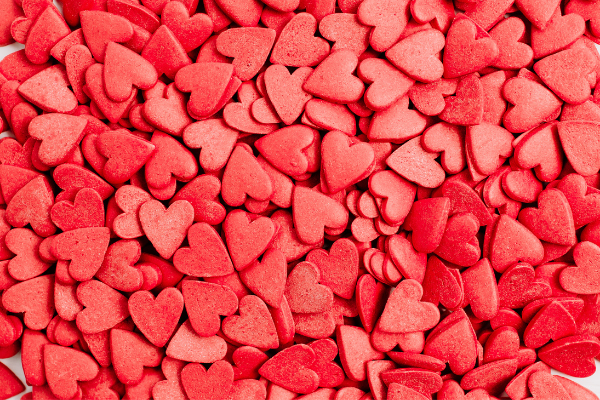 Tropes are everywhere. In Shakespeare, Austen, everyday language and your favourite TV shows. Tropes are common situations in narratives that help structure a story. 'Enemies to Lovers' is a very popular trope which can be found in The Taming of the Shrew, Pride and Prejudice, The Hating Game, and You've got Mail. Tropes are commonly used story devices that we all recognise on some level.
Even though the term trope can be used in a derogatory way to imply that the author is resorting to cliche, they are still to be found at the heart of every story. Moreover, multiple tropes can exist in one story. If we look at the romance specific tropes in You've got Mail, there are lots to be found:
Enemies to Lovers
Pen pals/ secret identity
Work adversaries
Rich vs poor/ unequal social status
Opposites attract
You can read about more of the general tropes found in You've Got Mail here.
The 12 most popular tropes in romance novels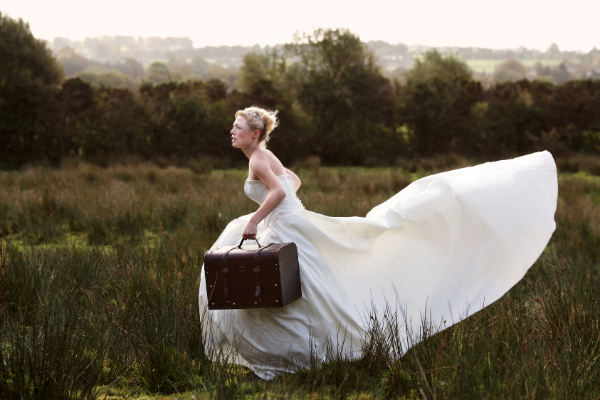 Here are the twelve most popular tropes used in romance novels. Bear in mind some tropes are loved by some and loathed by others. Tropes also come in and out of fashion. Virgin falling for alpha male Arab Sheikh who forces himself on her, used to be very popular. Not so much now.
Friends to lovers
Enemies to lovers
Forbidden love
Secret identity/billionaire/royal
Stuck together – 'trapped in an elevator'
Best friend's brother/sister
Second chance
Soul mates
Fake relationship
Wedding fever – runaway brides/jilted/best men/wedding planners
Amnesia/mistaken identity
Holiday romances/flings
How can tropes go wrong?
The first issue with tropes is when they are used with a heavy hand. So, if we have the 'friends to lovers' trope with no explanation as to why they are friends and what makes their relationship a success, then simply calling them 'friends' then having them get drunk and make out isn't going to cut it. They have to have more to their relationship than the one point connection of a trope.
If you have the trope of continual 'will they, won't they' sexual tension between your characters, then the longer it is eked out, the more annoyed your reader is likely to be. When I was writing Highland Games, the first sex scene didn't happen until ninety percent through. At the time of writing, I was nervous about writing my first sex scene and felt that I had to fall in love with Rory before he could have sex with Zoe/me… My alpha reader was literally screaming at me down the phone to make things happen between them. Rest assured, nookie was brought forward considerably in subsequent drafts.
Other issues surround the tropes themselves. After Fifty Shades of Grey exploded into the houses of pretty much everyone on the planet, the market boomed with the Billionaire alpha male dom/virgin female sub-trope. This may float many people's boats, but it makes my blood run cold when I accidentally read a well-reviewed book that has a female 'liking' pain and humiliation at the hands of some jealous misogynist who controls every aspect of her life. Triggered? Moi? Mais oui.
As sexual politics and society changes, so do tropes. In today's society it's okay to write a female heroine who initiates sex without her being viewed as some kind of unstable jezebel. However as we move (hopefully) forward, I still find myself accidentally handling a trope in a way that offends even my own sensibilities. Just as I was in the planning stages of Musical Games, I read a fantastic blog entitled 'Ten romance tropes that need to die already'. I saw a scene I had imagined between Sam and Jamie in a whole new way, and as such have changed it.
How to use tropes
Tropes should serve your story, not the other way around. What is most important in your story are your characters, the relationship between them, and the 'journey' they go on. Tropes work best when you don't notice them, or can subvert them in some way. Imagine if Ana was the billionairess alpha dom in Fifty Shades of Grey, and Christian the poor virginal sub. Thinking of it in those terms makes the whole trope even more appalling to me. An example that would work in my world would be to use the 'May to December' age gap trope but have the man the younger party. I actually have a book in my head (currently about book fifteen), which explores this issue, using the example of a male friend of mine who is in a long-term relationship with his best friend's mum. Yep! You read that right. I know someone in a very loving, and very sexual relationship with his best mate's mother… How's about that for an interesting take on a trope?
Tropes used in my books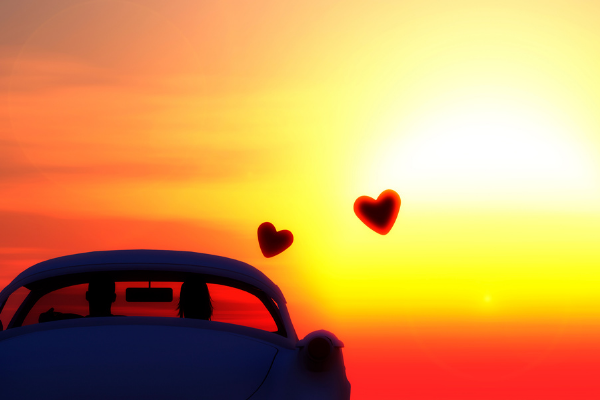 When I first started writing romance, I had no idea what a 'trope' was. I started writing about specific people in specific situations. It was only after my first beta readers came back that I learned this new word, and which ones I had inadvertently used. I'm still not sure of all the tropes that are in Highland Games, but have identified the following:
Enemies to lovers
Fish out of water
Opposites attract
Rivals
Sworn off relationships
Forbidden love
Oblivious to love
Unrequited love
Trapped in an elevator
Alpha hero
Work colleagues
Dark secret
Emotional scars
Redemption
Rejected as unworthy by parents and former lovers
Damsel in distress
Dude in distress
Injury
Different worlds
Secret identity
Sunny vs grumpy
Phew! I am gobsmacked by this now that I've written it out. Obviously some are bigger than others, but these are all tropes that people will recognise on some level.
List of 150 Romance Tropes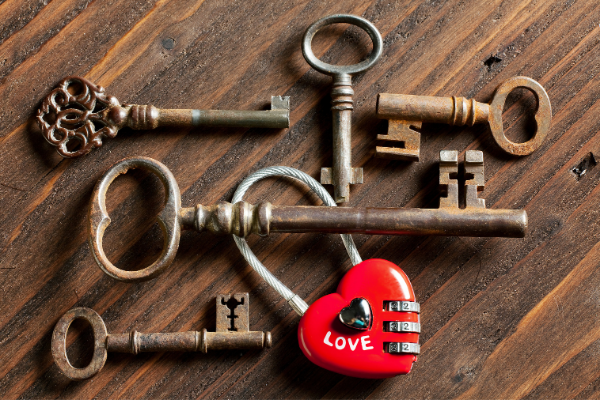 Rather than list these romance tropes alphabetically, I've tried to organise them into groups with similar themes. Many are applicable to several groups, and some are so iconic they need to stand on their own.
Friends
Friends to lovers
Best friend's sibling
Best friend's lover
Best friend's ex
Fake relationship
Marriage pact
Innocent cohabitation
Pen pals
Matchmaker/ matchmaker gone wrong
Enemies
Enemies to lovers
Old enemies – from school/work/anything
Love/hate
Nobody thinks it will work
Rivals
Bully turned nice guy
Revenge
Not good enough for him/her (pov of anyone)
Pen pals
Sworn off a relationship
Family
Parent with new love – kids want them to get together or don't want them to
Step siblings
Orphan
Guardian
Parent and child's carer/teacher/nanny
Sibling's ex
Widow/widower
Love interest reminds of estranged family member
Sudden/unexpected baby (can be coupled with fling/one night stand)
Forbidden love/star-crossed lovers
Blind to love
Everyone can see it (fits well with friends to lovers)
Oblivious to love
Last to know
Fall in love with the wrong person
Pen pals
Sworn off a relationship
Amnesia
Changing sexual preferences. This may be seen as very contentious but in real life, these situations do occur.
Secrets, disguises, surprises
Secret baby
Sudden/unexpected baby
Secret admirer
Disguise
Secret royal/billionaire/boss
Mistaken identity
Two person love triangle (mistaken identity) eg superman
Is it all as it seems?
Undercover love
Secret/lost heir
Unrequited love
Mistaken declaration of love leads to love/can be coupled with marriage of honour
Virgin/unexpected virgin
Rags to riches
Reality TV show
Fling/one night stand (can lead to unexpected baby)
Amnesia
Marriage
Arranged marriage
Altar diplomacy (arranged for political reasons)
Honorable marriage (typical of historical novels)
Marriage before romance
Vegas/drunk marriage
Jilted bride
Runaway bride
In love with best man/chief bridesmaid/groom/ etc
Double-in-law marriage
Marriage pact
Mistaken declaration of love leads to love
Forced Proximity
'Trapped in an elevator' – two people who barely know each other, or don't like each other are forced together into a relatively small space.
Stranded
Innocent cohabitation
Three's a crowd
Love triangle/imaginary love triangle
Two person love triangle (mistaken identity) eg superman
If I can't have you, nobody will
Unrequited love
Matchmaker gone wrong
One true love/Here we go again
Destined to be together/one true love/soulmate/fate
Love at first sight/'insta love'
Love potion
Magic
Star-crossed lovers
Age gap ('May to December')
Good people have good sex – anything prior to this relationship is not good for some reason
Long distance relationship
Second chance romance/first love
You've changed/on the rocks – couple then have to find their way back to each other
Belated love epiphany
Star-crossed lovers
Return to hometown/reunion romance
The one that got away
All grown up
Sworn off a relationship
Working with the ex
Amnesia
Beauty and the Beast
Playboy/rake in love
Sleeps with everyone but you
Loveable rogue
Fall in love with the wrong person
Beauty and the Beast
Ugly duckling – beautiful all along
Wallflower
Blackmail
Antihero /All girls want bad boys/ Alpha hero
Bully turned nice guy
Not good enough for him/her (pov of anyone)
Open your eyes!
Sorry, I'm taken
Unattainable love interest/one -sided
Dating the wrong person/fall in love with the wrong person
Unrequited love
Sworn off a relationship
Fling/one night stand (can lead to unexpected baby)
Grow a pair
Afraid to commit
Can't spit it out/Say I love you or how they feel
Lovers in denial
All grown up
Job
Men in uniform
Billionaire/rock star/actor/performer/celebrity/cowboy/military/law enforcement/athlete/etc
Politician
Priest
Bodyguard
Royal/Sheikh
Office romance/work colleagues/boss/employee
Working with the ex
Dark past
Dark secret
Emotional scars
Broken in some way
Rejected as unworthy by parents, friends or former lovers
Redemption
Break up to save him/her
Peril
Damsel/dude in distress
Kidnapped
Protector
Too dumb to live (protagonist – usually female – makes stupid decisions designed to land her in trouble so the hero can save her)
Injury
Road trip
Opposites
Opposites attract
Sunny vs grumpy/ spontaneous vs serious/messy vs neat etc
Rich vs poor
Physically very different – huge guy/tiny girl and the opposite
Love interest has profession protagonist hates
Want different things – eg one wants true love, the other a fling/one wants city life, the other country
Age gap ('May to December')
Social inferior/different social class/different worlds
Bonus extras (can go anywhere)
Amnesia
Bet
Blind date
Fairytale retelling/eg Cinderella story/Beauty and the Beast
Fish out of water
Road trip
Time travel
So there you go. One hundred and fifty romance tropes for you to get stuck into. If you want a copy of this list then we have a print out available to download for free here.
Want to read more about romance tropes?
If you want to disappear down a rabbit hole for several hours, then finally come up for air, wide eyed and dribbling, check out this list of romance tropes from TV Tropes.
Indie romance author Victorine Lieske has written a very comprehensive list of tropes in alphabetical order that you can find here.
Reedsy is a great resource for writers with a wealth of articles. Here is one from them about romance tropes.
So, let me know. What romance tropes are your favourites? Which ones did I miss out? Can you spot any others in any of my books? Let me know your thoughts and comments via email or social media!
Evie X