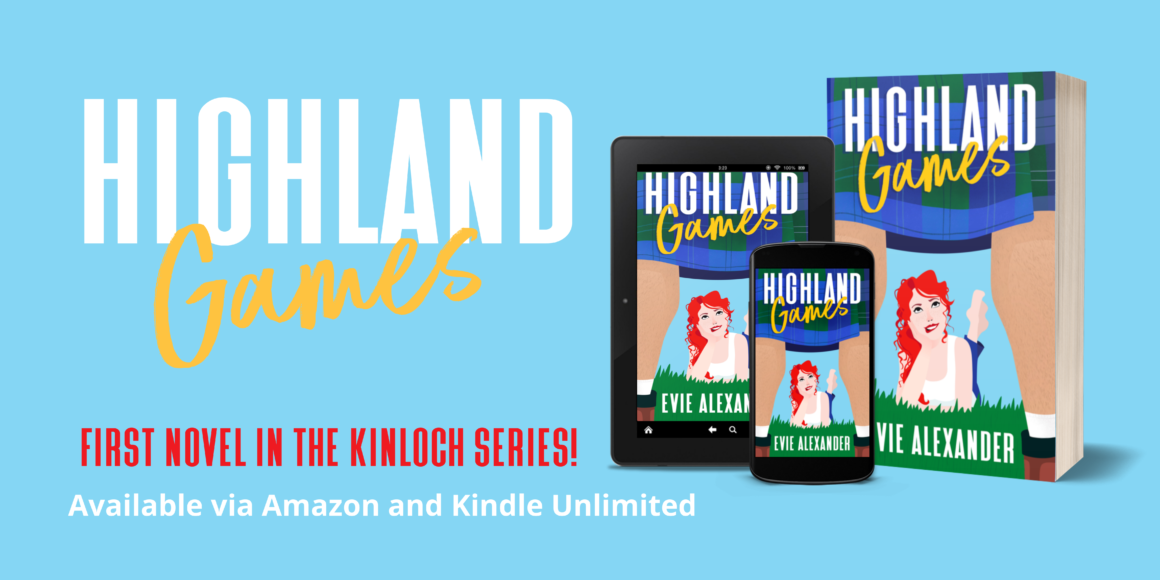 Highland Games – Information and Resources
Hello and welcome!
This page has been created to ensure you have everything you need to share Highland Games with your readers and followers.
Here is what you can find on this page:
Book information
Author information
Content information (blurb, taglines, hashtags etc)
Graphic elements and memes
Book trailer
Thank you!
______________________________________
Book Information
Title: Highland Games
Author: Evie Alexander
Publication date: 15th October 2021
Highland Games eBook ISBN 978-1-914473-00-5
Highland Games Print Book ISBN 978-1-914473-01-2
Highland Games Audio ISBN 978-1-914473-51-7
Page count: 310
Genre/subgenre: Contemporary Romance/Romantic Comedy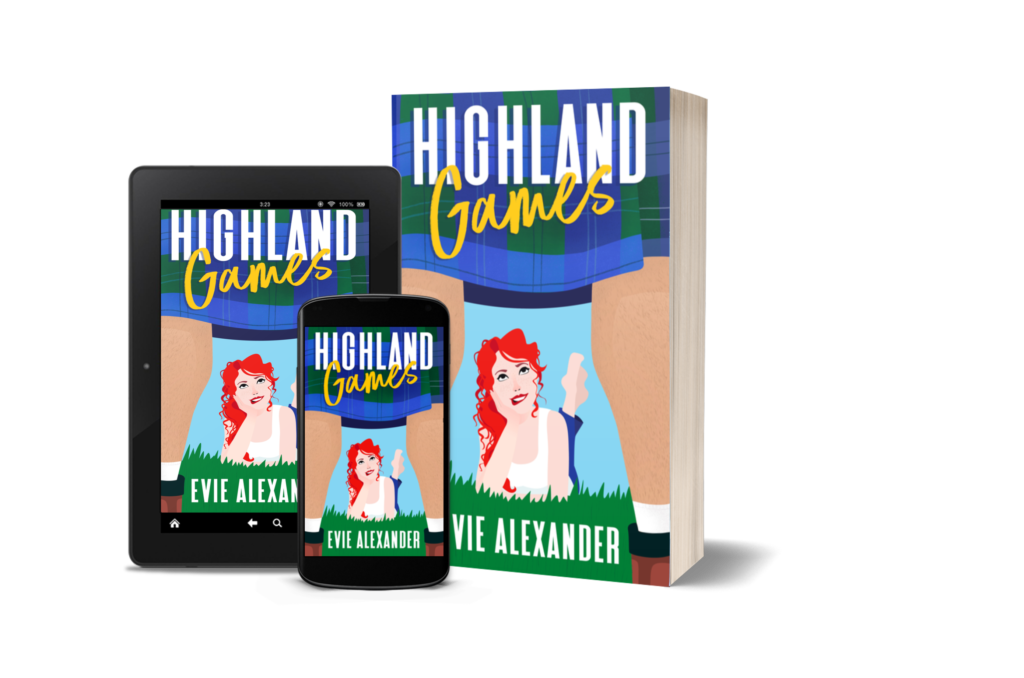 ______________________________________
Author Information
Evie Alexander
Evie Alexander is an award-winning author of sexy romantic comedies with a very British sense of humour. A self-confessed 'method writer', Evie has taken it upon herself to live a full and messy life, from which romantic and personal failures become fodder for her laugh-out-loud plotlines.
Imaginative, passionate and frequently called 'bonkers' by her friends, Evie's interests include reading, eating, saving the world, and fantasising about people who only exist between the pages of her books.
Her novel Highland Games won Best in Category in the The CHATELAINE Book Awards for Romantic Fiction and Women's Fiction 2021.
Evie lives in the West country with her family, where she pens her steamy stories from the Smut Hut.
Follow her blog for musings about the writing process, book reviews, and details about her stories, and follow her across social media for even more.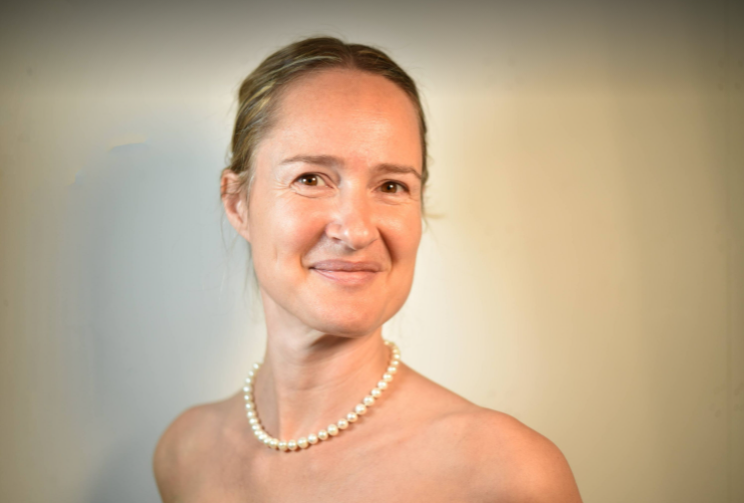 ______________________________________
Content
Hooks/ Taglines:
Welcome to the hottest winter Scotland's ever seen…
Scotland just got a whole lot hotter…
A fiery heroine, a Scottish god, a cabin, a castle, and enough heat to warm the coldest Scottish winter…
Blurb:
Short blurb (27 words/ 142 characters)
Zoe's looking for a new life in Scotland, but her scorching hot neighbour wants her out. Will Rory destroy her dream, or has he met his match?
Medium blurb (45 words/ 254 characters)
Zoe's given up everything for a ramshackle cabin in Scotland. She wants a new life, but her scorching hot neighbour wants her out. As their worlds collide, will Rory succeed in destroying her dream? Or has he finally met his match? Let the games begin…
Standard Blurb (142 words/ 633 characters)
A fiery redhead, a Scottish god, and enough heat to warm the coldest of winters…
Zoe's done playing it safe and ready to follow her heart. Inheriting a cabin in a remote corner of Scotland, she ditches the big city and heads for the Highlands. But reality shatters her dream. The roof leaks, there's no front door, and her scorching hot neighbor wants her gone.
Rory's a grumpy man-bear with an impossible task. If he can't drag Kinloch castle into the 21st century, he's out of a job. All he wants is a quiet life in the cabin he loved as a child. But fire-cracker Zoe got there first, and she's turning his world upside down.
Sparks fly as their attraction ignites. Will Zoe and Rory kindle an all-consuming passion, or will their love go up in smoke?
Let the games begin…
Highland Games is a steamy, slow-burn, enemies-to-lovers, laugh-out-loud romantic comedy, with no cheating, no cliff-hanger, and a guaranteed happy ever after (HEA).
Keywords and phrases:
romance; romantic; contemporary romance; romcom; romantic comedy; comedy; debut novel; standalone; love story; HEA; happy ending; scotland; scottish romance; scottish highlands; castle; funny; sweet; sexy; steamy; heat; funny; hilarious; laugh-out-loud; feel good; humorous; humor; enemies-to-lovers; opposites attract; grumpy/sunshine
Hashtags:
#highlandgames #kinlochseries #contemporaryromance #romcom #steamyreads #debutnovel #scottishnovel #bookrelease #booklaunch #comedy #eviealexander #kindleunlimited #zoeandrory #booklove #romanticcomedy #scottishlovestory
Extra Resources:
If you would like to interview Evie, or use excerpts from Highland Games in your promotions, please get in touch.
______________________________________
Reviews:
We appreciate each and every review.
You can review on
as well as your socials and anywhere else you like!
______________________________________
Resources
Permission is given to reproduce in part or whole the contents of each of resource only in the capacity of promoting Highland Games and/or Evie Alexander. All credits must be associated to Evie Alexander.
Branding: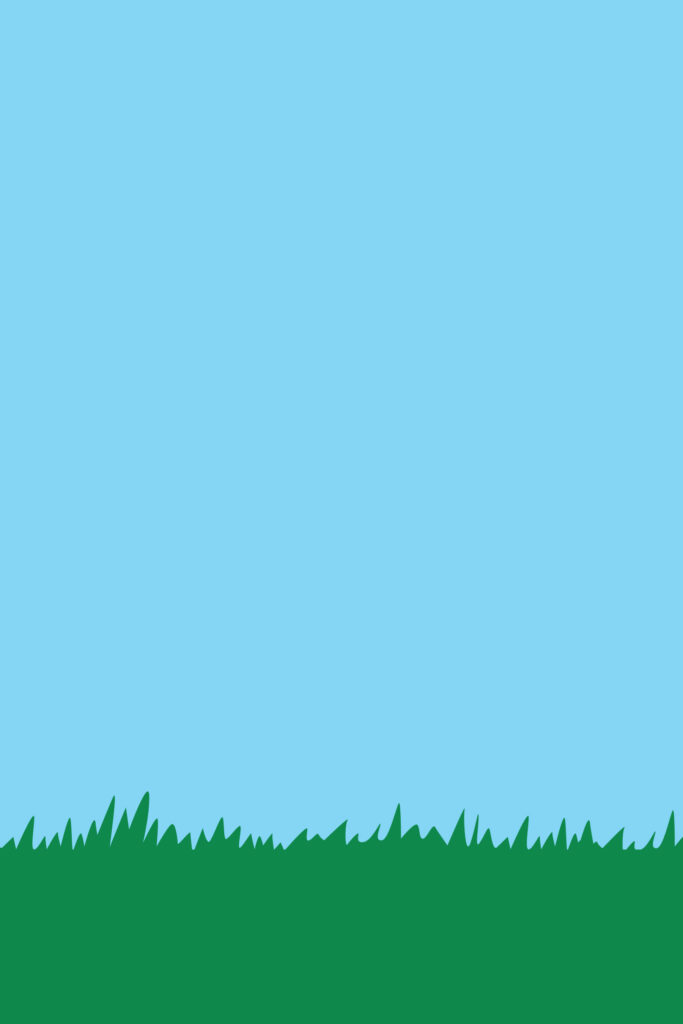 Memes:
Currently Reading/Finished Reading/ 5 star/review/blanks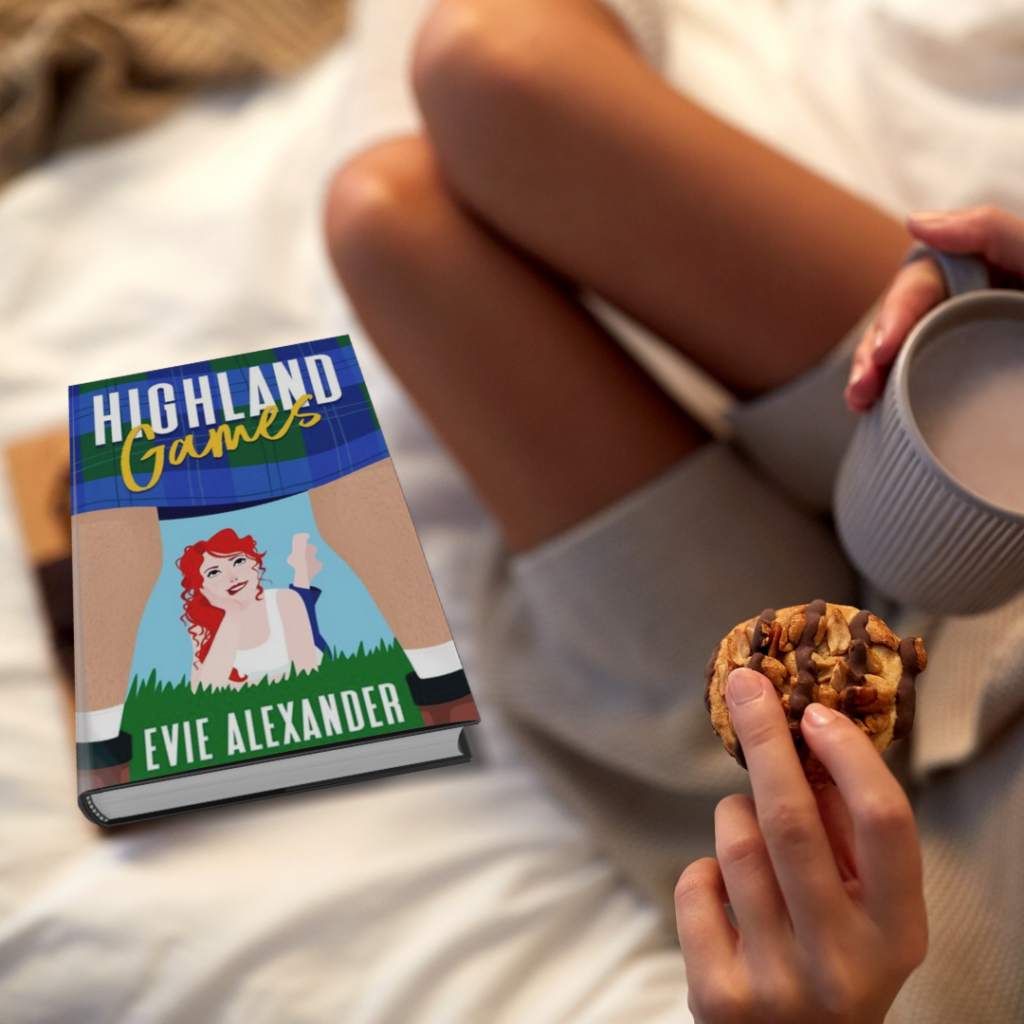 General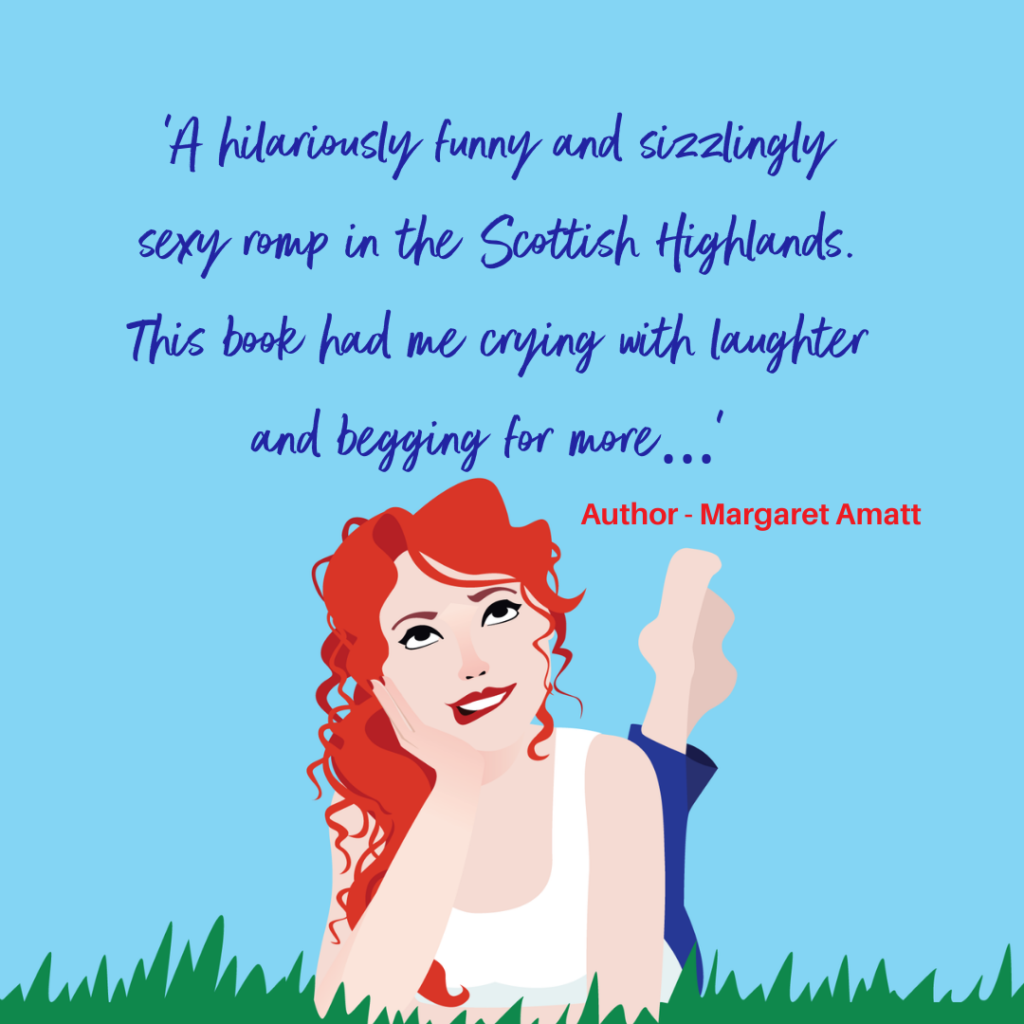 Sexy Memes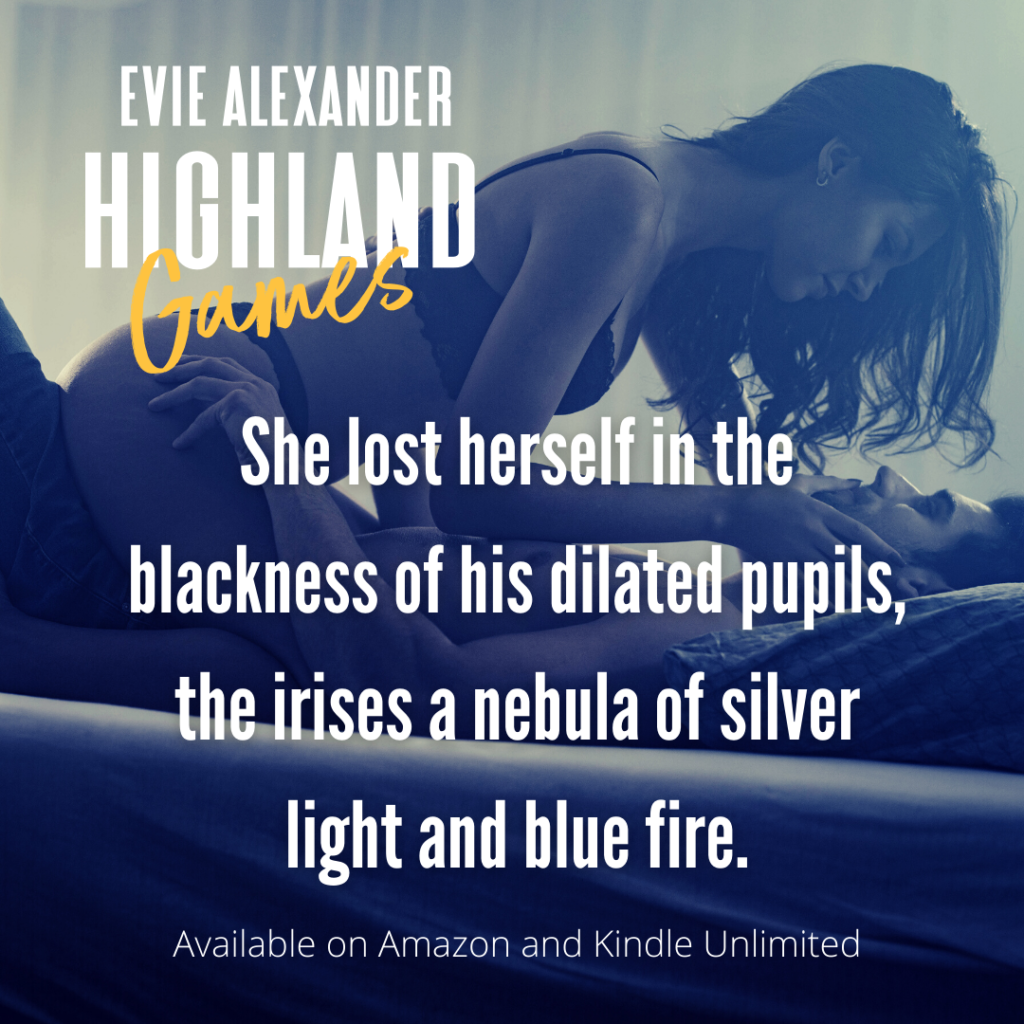 Trailer
ARC reader Terms and Conditions
Highland Games is copyrighted material protected by federal copyright laws.
You will not distribute, copy, or share your copy of Highland Games to any person or entity without prior written consent from Evie Alexander. If it is discovered that you have violated this agreement, Evie Alexander reserves all legal rights available to it, including pursuing a lawsuit for breach of contract which may claim damages including, but not limited to, lost profits caused by the violative distribution.
Your review will not contain spoilers. Should Evie Alexander or a representative on their behalf determine your review contains spoilers and contacts you to remove the spoiler or offending language, you agree that you will do so as soon as is reasonably possible.
If you are unable to finish Highland Games for any reason, please let us know so we can update our records.
If you choose to give Highland Games a three star rating or below, you will not post your reviews on any platform until three weeks after the eBook release date.