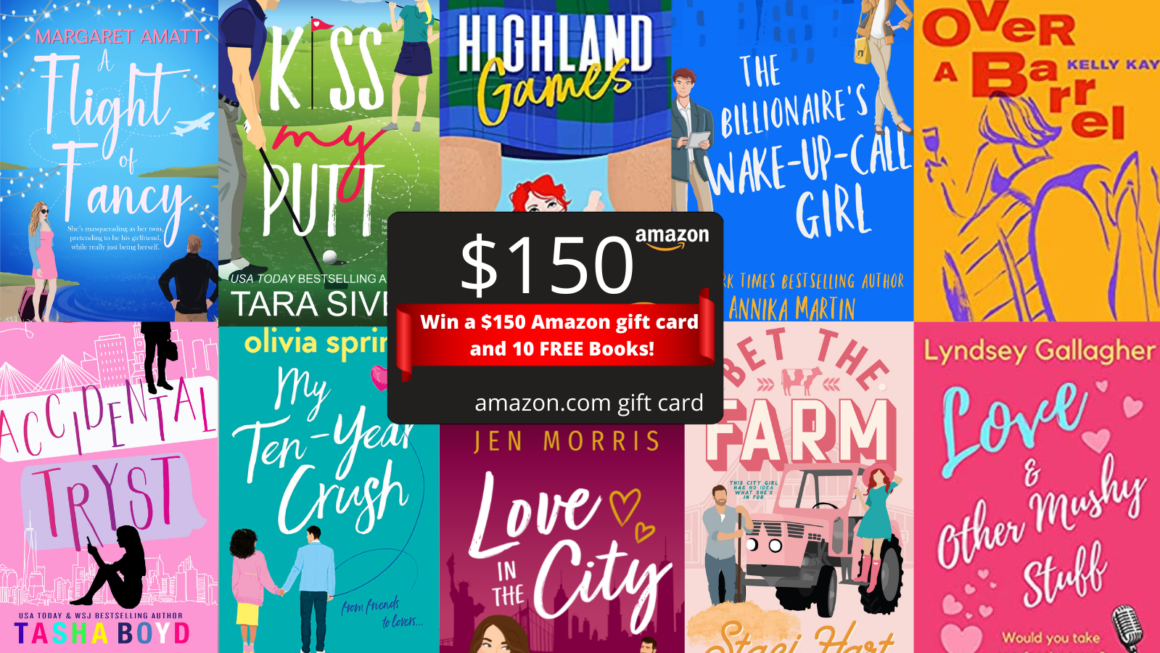 💖International Romantic Comedy Giveaway!💖
International Giveaway details – Jan 2022
Giveaway dates:
16th – 20th Jan 2022
Participating author expectations:
Promotion of the giveaway in your newsletter and across all your social media during the week of the giveaway promotion. If you need any extra memes or videos creating, then ask us or make your own. If you do make your own then please share them with the other participating authors!
After the winners have been selected, send a copy of your eBook to the three winners.
Shortlink to entry form:
https://forms.gle/i9YEfnU8KJsDEcNP7
Post-giveaway:
Margaret to send out Amazon gift card
Evie to send all participating authors spreadsheet with entrants so they can be added to your mailing lists
Participating authors to send a copy of their eBook to each of the three winners.
Text for giveaway social media posts/ newsletter
💖💖💖 International Romantic Comedy Giveaway! 💖💖💖
I have teamed up with nine of my fellow author friends to give you a chance to win a $150 Amazon Gift Card and ten fabulous eBooks! Two lucky runners up will also win ten eBooks each!
👉🏻To enter:
⭐ Follow the link in my bio to enter participating authors newsletters (you can unsubscribe at any time), or follow the link here: https://forms.gle/i9YEfnU8KJsDEcNP7
⭐ Bonus entries for following participating authors!
@annikamartinauthor @eviealexanderauthor @jenmorrisauthor @kelly_kay_books @lyndseygallagherauthor @margaret_amatt_author @authornatashaboyd @ospringauthor @quirkybird @authortarasivec
⭐ Bonus entries for sharing to your stories!
🤞🤞🤞🤞🤞 GOOD LUCK!!! 🤞🤞🤞🤞🤞
Giveaway closes Jan 20th. Winners will be contacted Jan 21st and announced Jan 22nd.
*Instagram is not responsible for this giveaway. Open internationally.
#giveaway #entertowin #amazongiftcard #giftcardgiveaway #freebooks #amazongiveaway #bookgiveaway #winbooks #win #giveawaybooks #bookstagram #bookstagramlife #readingmania #readingaddict #booksofinstagram #bookrecommendation #amreadingromance #bookblogger #romancebooks #romancereader #readromance #winromance #romancegiveaway #sexyreads #romance #romancereads #free #giftcard #bookgiveaway
Instagram Memes and Animation
Twitter Memes and Animation
Facebook Memes and Animation