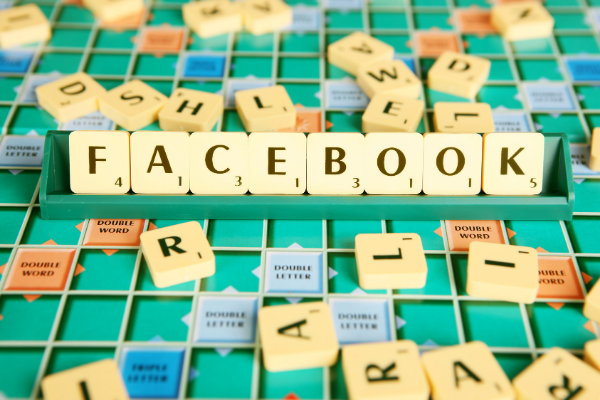 Best Facebook Groups for a Romance Author
Unless you start your career as an author on a creative writing course, or with a bunch of like-minded people in a different setting, chances are you'll be writing on your own. Writing can be a lonely task at the best of times. It doesn't matter if you plan to self-publish, or go with a 'traditional', online, or hybrid publisher, it's important to have support.
You might need help and advice about your story and character development. You might want to learn about indie publishing. Or you might just need a place to have a moan and get a virtual hug. In our connected world, support can come from anywhere. I know authors in America, Canada, and the UK, all of whom I consider friends, yet none of whom I have met in real life. I have met all of them through the Facebook groups below, and have found these groups invaluable in every aspect of my writing journey.
Here are some of the author Facebook groups I belong to, which you might also find useful.
This group is described as a 'safe place to discuss how to ethically make money as authors'. The premise is, that if you write twenty books that earn $7.50 each per day, you can make $50k each year. It's an incredible resource for authors and also inspirational to see how financially successful indie authors are.
You don't have to write twenty books in a year. You might make $50k on two books. There are plenty of people who do. What we don't know how to do is make money with books that readers don't like or make lots of money with one book.
You have unprecedented access to a number of successful authors and those with unique skill sets. Don't take that lightly and don't think that anyone will carry you. We help those who help themselves because we believe a rising tide floats all boats.
This stands for Self Publishing Formula Community, and was started by thriller indie author Mark Dawson. It has a clear intention to support authors who wish to self publish, and Mark believes that is the most effective way for an author to make a living. It's a great resource, and Mark also sells publishing and advertising courses through there.
This is the description for The Writing Gals Facebook Group:
The Writing Gals are four Sweet Romance Authors who are all Indie Published—Victorine Lieske, Judy Corry, Michelle Pennington, and Anne-Marie Meyer. We want to share our success, failures, and all the resulting knowledge with others who are looking at becoming writers themselves. We welcome guys and gals to join us in this amazing community as we teach, support, and motivate each other. The Writing Gals specialize in Romance but any of our tips and tricks can be used throughout all genres.
The Writing Gals is a great place to chat romance and writing. They welcome everyone, but it does have a predominately 'sweet' as opposed to 'steamy' membership and you have to be careful not to offend with your posts. Despite my writing being absolute filth, this group has been a great place to meet other writers and get support.
This group is for connecting authors together who want to critique or beta read for each other. I used this group to find beta readers for the first draft of Highland/Hollywood Games (back when it was just one, overly long book), and then to find completely fresh readers to cast their eyes over the reworked manuscripts. I've met my closest author friends through this group.
A place for authors and readers to connect.
This is a Facebook group for readers and writers of chick lit to 'have fun, share recommendations and chat about all things bookish'. It's run by copywriter and author Anita Faulkener, who is supportive, sweet, and endlessly enthusiastic about the achievements of the authors in the group. Whereas The Writing Gals has more US members, Chick Lit and Prosecco is geared more towards UK authors.
Anita says:
Writers – please don't just drop links to your books and scarper. You are welcome to let us know about your work, as long as you make an effort to be part of the fun! But I am sure you will. You are our celebrities!
This group was created to share romance books readers would recommend, as well as to share our reviews for other readers and authors to see.
Reviews are so important to authors and if you have enjoyed/liked/loved a book then let the author know by leaving an Amazon/goodreads etc review, don't forget to post it on Romantic Escape Books for everyone to see. It can be as simple as one line or something longer. I have discovered so many wonderful new authors this way and I hope you will too.
A meeting place for Book Bloggers, Bookstagramers and Authors.
So there's my list. Let me know via email or social media if there are any other online groups you've found useful in your writing journey!
Evie X