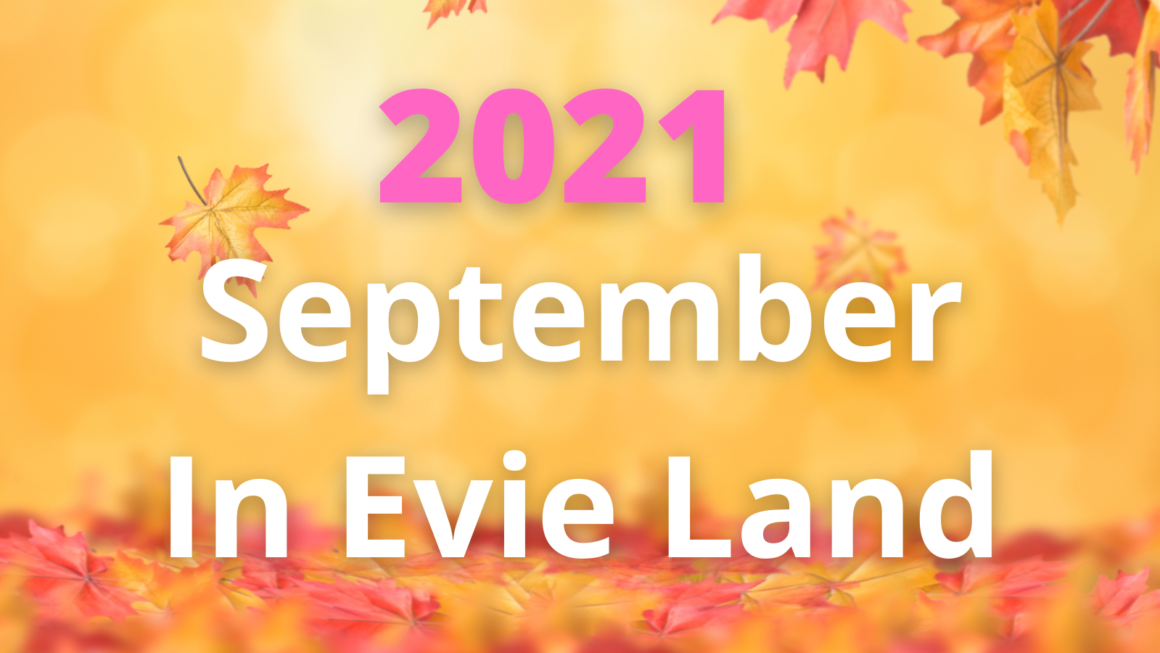 Behind the Scenes in Evie Land – September 2021
Egyptians have the pyramids, Cambodians have Angkor Wat, Americans have the Statue of Liberty, and I have the Smut Hut. September has been about finishing off this marvellous erection in my garden and going into extended labour to birth Highland Games. If you want to read all about this, plus what to do with nineteen thousand words of deleted sex scenes, read on!
September I am renaming 'Smutember' in honour of my wonderful new writing room. I toyed with a few names for it, including 'Hubba the Hut' and 'The Wood Shed', but settled in the end on 'The Smut Hut'. I now have electricity, internet, a desk and chair, so I am IN! We won't mention the entire office load of shit that is still lying around the house waiting to be moved across… I have yet to christen the Smut Hut by writing (or having) smut in it, but I am loving working there, especially as (so far), my desk is entirely clutter free!
The big event at the start of this month was the cover reveal for Highland Games. I'd been working with my cover designer, Bailey, for months, and it was so exciting to finally share the cover with the world. If you're interested in how we got from initial conversations to the final design then check out the blog I wrote about the entire process here!
Once the cover was finalised, I was able to order my first pre-publication copies. To hold my book in my hand was just insanely exciting. If you'd like a signed copy with exclusive limited edition bookswag then you can order here…
One of the best things about gearing up for the release of Highland Games has been the reactions from ARC readers. ARC stands for Advance Reader Copy, and ARC readers are the people who get your book in advance of publication so they can write reviews to come out on release day. The majority of my ARC team are people I don't know and know nothing about Highland Games apart from the cover and the blurb. After living with the book for the past two and a bit years, it's very easy to second guess myself and doubt what readers will think, so to have the reactions below has been phenomenal!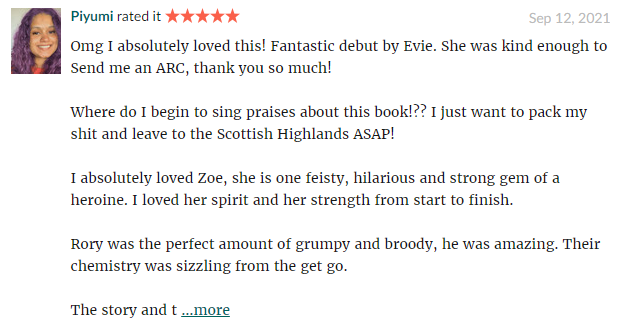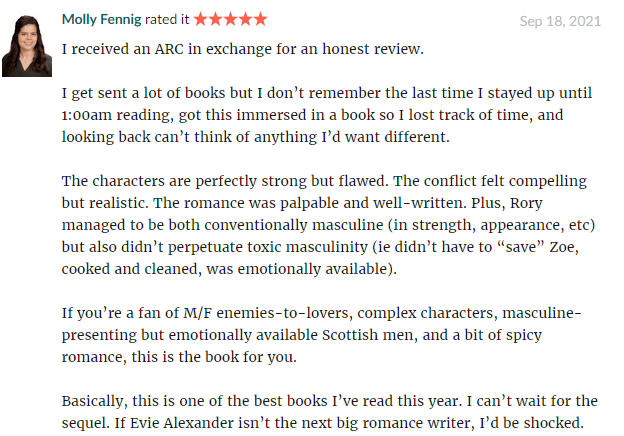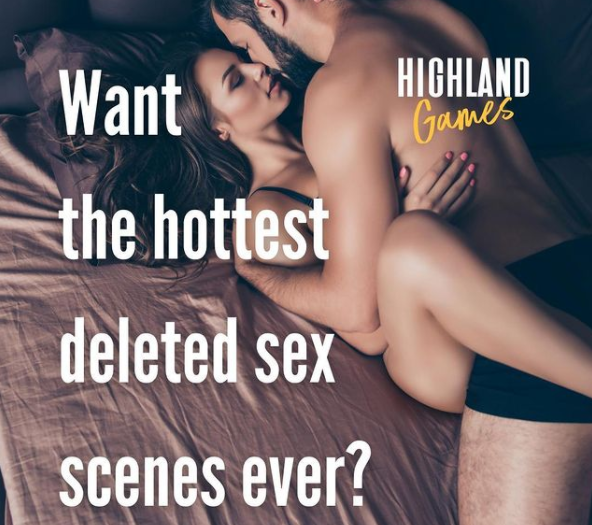 Another cool (or hot?) thing to happen this month was that I collated all of the sex scenes that were deleted from Highland Games and Hollywood Games as a giveaway to newsletter subscribers. As many of you may know, I wrote these two books as one sprawling story, then spent the next two years sorting them into two books.
I had to cut over fifty thousand words, and an awful lot of that was (ahem) sexual in nature… It took me until eighty thousand words in the first draft before Zoe and Rory got together, but once they had, I couldn't stop them.My editor was correctly ruthless in making me remove these scenes, but they now get to live another day!
In addition, the original story of Highland/Hollywood Games was different in many ways. Before each excerpt, I've given an introduction to the scene so readers get some idea of the context. If you'd like to read them then make sure you're subscribed by clicking here!
Another Brucie Bonus that newsletter subscribers get is the (newly written) prologue, and first two chapters of Hollywood Games. On the 15th October when Highland Games is released to the world, you'll be able to get this sneak preview of the continuation of Zoe and Rory's story, and meet a very special new character from Hollywood…
As well as preparing for the release of Highland Games, I've also continued blogging. This month I wrote about the cover design process for Highland Games wrote a book review blog and a blog where we meet Zoe
Other milestones have included reaching one thousand followers on Instagram, and being in the top fifty of the Goodreads October 2021 Most Anticipated Romance Releases list!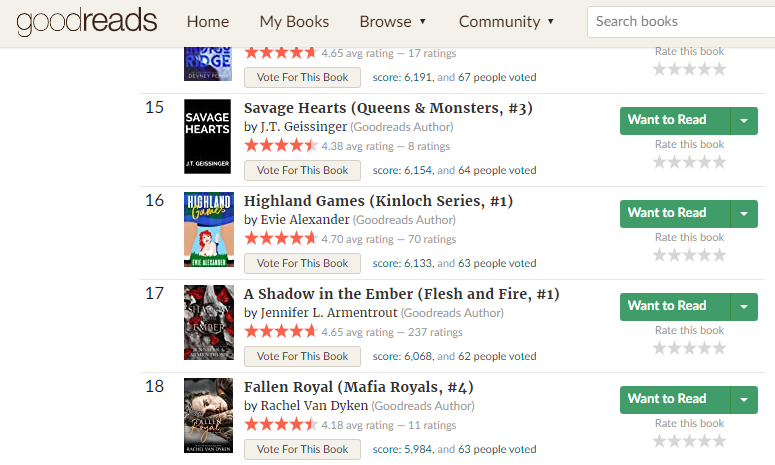 So there we have it. An insanely busy September with lots of change and even more to look forward to. Let me know what's been going on in your world and keep in touch with my daily exploits via social media.
See you next month when Highland Games is live!!!
Big hugs,
Evie X