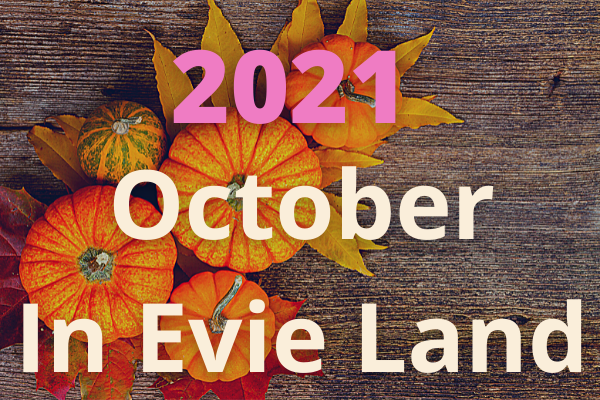 Behind the Scenes in Evie Land – October 2021
To paraphrase Julius Caesar: "I thought, I wrote, I published". October 2021 will forever go down in Evie history as the moment that Highland Games was birthed into the world. It was a month of incredible highs and panicked lows, a month of cake, presents, surprises and guerilla marketing. So, if you want to know how to get your book on the shelves of an airport bookstore, and sell more books than you ever thought possible, read on!
To celebrate the launch of Highland Games, here are two fabulous videos, one live action and the other animated. Let me know which one is your favorite!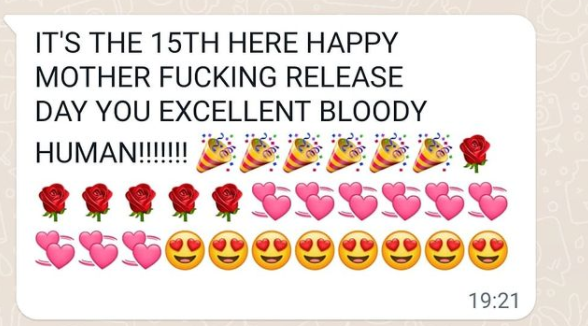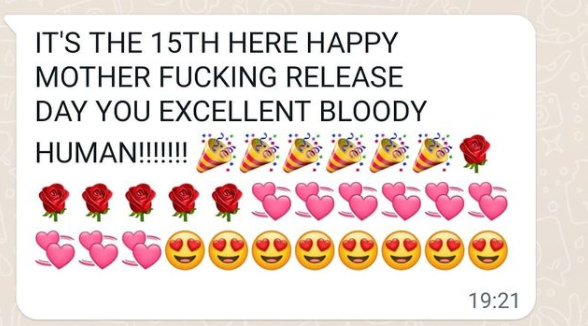 Release day was an absolute whirlwind, which started off at my usual insomniac time of five am with a message from the future (also known as New Zealand), courtesy of my lovely author friend Sarah
That was followed a couple of excited hours later, by the news that Amazon had uploaded the WRONG version of Highland Games to the 'look inside' feature. The version that prospective buyers could read included a typo in the first paragraph. Yes, that's correct. THE FIRST FUCKING PARAGRAPH… I went from nervously excited to an anxiety attack and had to be literally talked down off a metaphorical ledge by another lovely author friend, Lizzie. She started by saying "I mean this in the nicest possible way, but you need to Calm The Fuck Down." So I attempted to do this by opening presents and eating cake.
Now Highland Games was officially out, I got to hear what new readers thought of it. These are people who don't know me from Adam, and most of the time couldn't care less who I was. Every time a new review came in, I experienced terror followed by a dopamine hit so high it should be a banned substance. Here are some of the incredible reviews I had in release week:
Part of release week was my first ever blog tour. I was joined and supported by so many amazing bloggers and readers and had a blast! I not only had a fabulous giveaway, I enjoyed a Q and A session and shared my journey to publication as a guest post. Here's who joined me on the tour: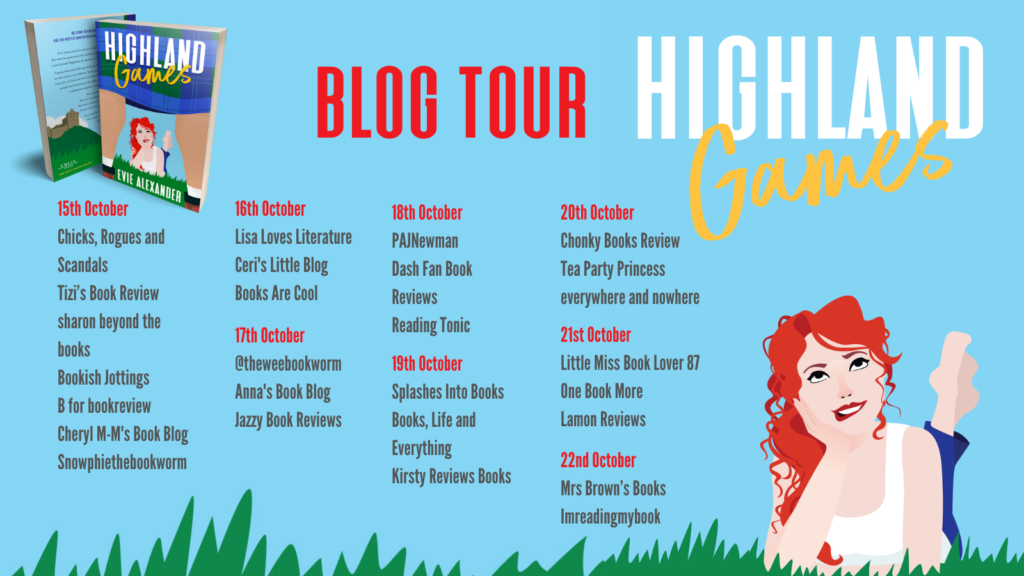 Release week also saw TWO Amazon number one new release bestseller badges, and being long listed for the Chatelaine Book Awards novel competition for Romantic Fiction which utterly blew me away.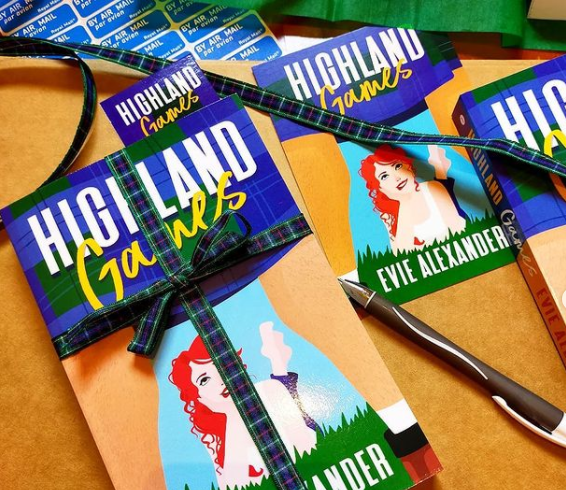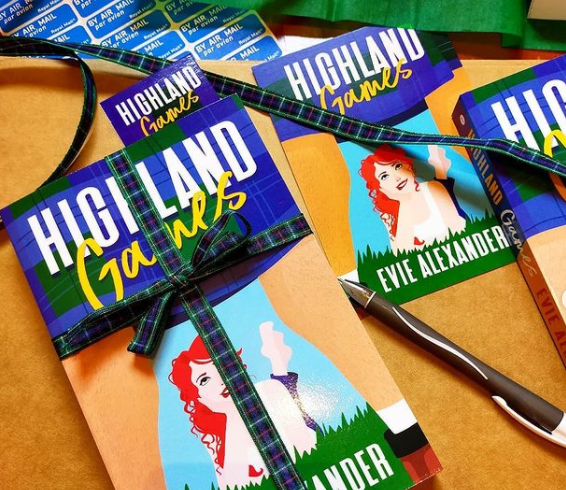 I've also been selling signed copies via my website and this is the most incredible way to connect with readers all across the world. If you'd like to own a signed copy with exclusive book swag then you can order here!
Having Highland Games out in the world also meant I started earning royalties. This is a total shock when for the last two and a half years there has only been a flow of funds one way. I've never totted up how much I've invested in the publishing and marketing process, as I see it as an investment for the future, but it's still epic and utterly surreal to see money start to accrue in my KDP account. As for stats, today (28th Oct 2021) I've had over 300 sales and over 100,000 page reads on Kindle Unlimited which has definitely exceeded all my expectations.
And if the release of Highland Games hasn't been filling my time enough, I've also continued to blog, releasing cornerstone content with my blog on How to Write a Sex Scene, as well as my monthly book review blog, and a blog with my favourite Highland Games quotes.
And then, anchoring me into the here and now, I have my family and the Smut Hut. I am in love with both, and despite being thought of as the Grinch in our household, and secretly extremely excited about decorating the Smut Hut this Christmas.
So, there we have the highlights of October, the focus being squarely on the release of Highland Games. And, if you're a budding author and want to know how to get your books on the shelves of WH Smiths at an international airport, here's my easy guide.
Book a flight overseas
Take at least two copies of your book to the airport
Place them on an appropriate shelf in your bookstore of availability/choice
Photograph them
Remove books and leg it
Post the pictures to Instagram, then spend the next few hours having to tell people who took it at face value that it's just me twatting about…
Until next month, my little donuts of delight!
Evie xxx
Ps – if you've read Highland Games, please can you write me a review? You can write one on Amazon here, Goodreads here and Bookbub here. THANK YOU SO MUCH!