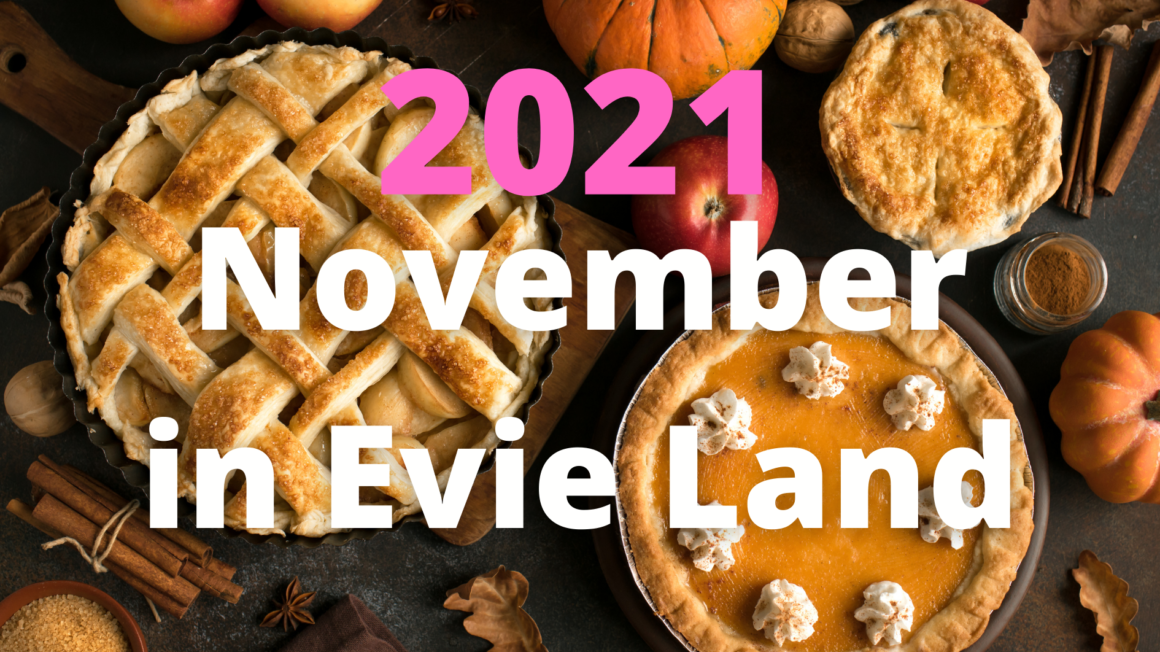 Behind the Scenes in Evie Land – November 2021
This month I took another step towards my inevitable departure from this plane of existence, hung out with the real life Zoe in her real life cabin, and faced the greatest of all romance author challenges – my mother reading my work. Not only did I manage to survive all three events, I held it together enough to be interviewed by Anna Fury for her blog, and The Smutty Book Lady for her podcast, as well as start a secret writing project involving insta-love and an overly amorous monkey. For all this and much, much more, read on!
______________________________________
I am fortunate to know many incredible women named Zoe. One is a cardiac nurse and medical herbalist, another a barrister and judge, another an artist, and another a journalist. Each of them in some way informed the character of Zoe, however one of them lives in a cabin she built herself with a wood burning Rayburn stove and lots of animals. She even butchers deer on her front porch. One memory of her from many years ago stands out for me. It was a wintery day and I had gone to visit her smallholding. She had just dug something out of the ground in her polytunnel and her hands were muddy. Outside was a water butt, the top layer frozen solid. Zoe punched a hole in the ice, and plunged her hands in to wash them. I just remember thinking 'oh my god she is so badass!' This month when I visited, we laughed about her being the inspiration for Highland Games (she has not yet read it!) and I took these pictures to share with the world that often truth is stranger than fiction.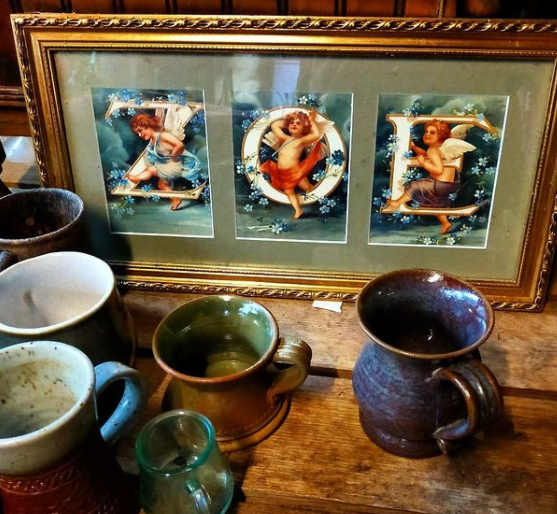 If the real life Zoe is living with a dog, a cat, and chickens, then the fictional Zoe is stepping things up a bit. What has been so exciting over the last six weeks is when bookstagrammers have created 'edits'. These are composite images inspired by the books they are reading, and the ones for Highland Games have been unbelievably creative and beautiful. This month I was completely blown away by two images created by Dali. She even went as far as to mock up what Zoe's Instagram account would look like. Check them out!!!
This month I also finished a (soon to be not secret) writing project which has taken me in a different direction. It's still a steamy romantic comedy, however it is considerably shorter than the length of my usual books. This was a real challenge, made even harder by my attempt to write in first person. IT DID NOT WORK… Once I'd run back to third person with open arms, and got my head around the fact that writing a novella was a completely different beast than a full length book, the words flowed. A big inspiration for me was That Perfect Fit by Lizzie Stanley. It's short, sweet and full of heat, plus is absolutely hilarious. Lizzie showed me that a story is perfect no matter what the length, and that gave me the confidence to write the story as it came out, rather than feeling I had to be tied to a particular word count.
My alpha reader, Pash, has already had eyes on it, as has my editor, and it's had the thumbs up from both of them. I even let my ten-year-old take a look at some of it and she said 'that's funny,' followed by 'you're crazy.' Yes, darling, yes I am.
However the highlight of the entire writing process was when I keyed 'Control V' and expected to paste an em dash into the document. Rather than my favourite punctuation mark appearing, instead I got what I had last been searching for online – a farting elephant cuddly toy for Kayley Loring.
So, now the description of my new hero reads: His skin was pale but his hair was almost black, and even from a few yards away, she could see his eyes were blue. He was Norman PhartEphant – the Farting Elephant.
😂😂😂😂😂😂😂😂😂😂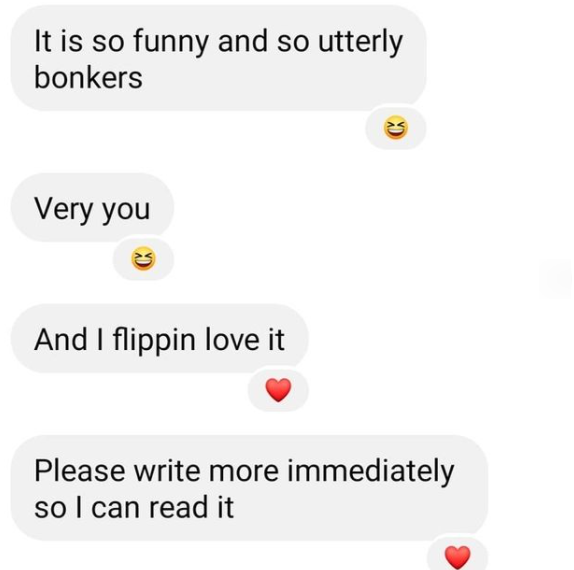 Halfway through the month I celebrated my birthday. I'm usually not very good at celebrating myself for various reasons that we're not going to psychoanalyse here, however this month it coincided with a weekend at an airBnB with old uni friends I haven't seen for nearly three years. It was fabulous, and I even found Basil on top of a cupboard in the kitchen!!!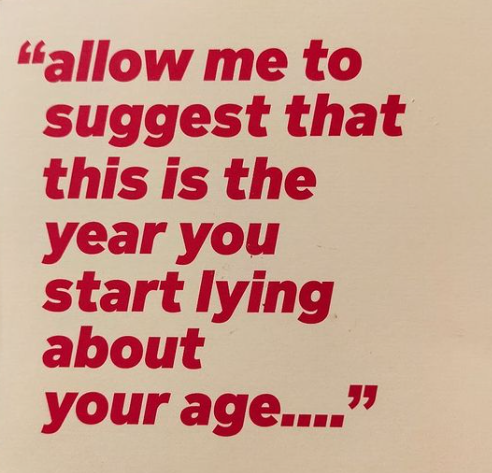 Back in Bath, I went for lunch with my mother, something we haven't done for as long as I can remember. She horrified surprised me by bringing out a copy of Highland Games that she'd bought in secret on Amazon. As far as I knew, my family did not know my book was out in the world as I had been keeping it very quiet. Obviously not quiet enough as my uncle had found out and then told my mum… 'Oh my GOD!' I spluttered. 'But at least you haven't read it?' My mother looked like Cruella de Vil's cat that had got the cream. 'I've read it cover to cover,' she replied.
GAH…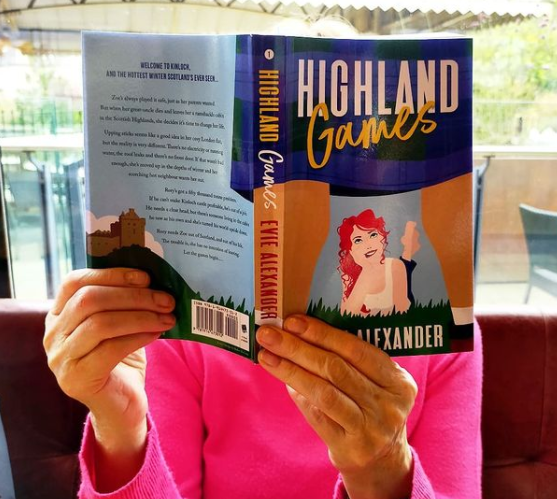 The internet is such a huge place, that I have felt very comfortable being myself online, knowing that 99% of the people I know in real life aren't aware of any of it, and wouldn't be interested if they were. As such, I've been open about my life, my writing process, and publishing journey. I love the opportunity to talk about bringing books out into the world, as I am hoping it inspires others to write and avoid some of the mistakes and missteps I have made.
This month I had the opportunity to be interviewed for Anna Fury's blog about time management and The Smutty Book Lady's podcast about everything from Highland Games to sex toys…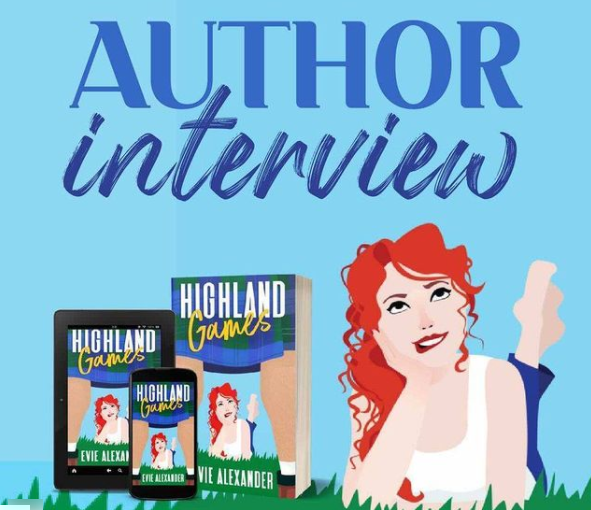 I've also been busy on my own blog, writing a book review blog of romance novels featuring airlines and international travel, a book review blog with three hot rich dudes, baby goats and stinky cats, a blog of the top ten hot scots, and one of Zoe's essentials for Highland living. Go check them out!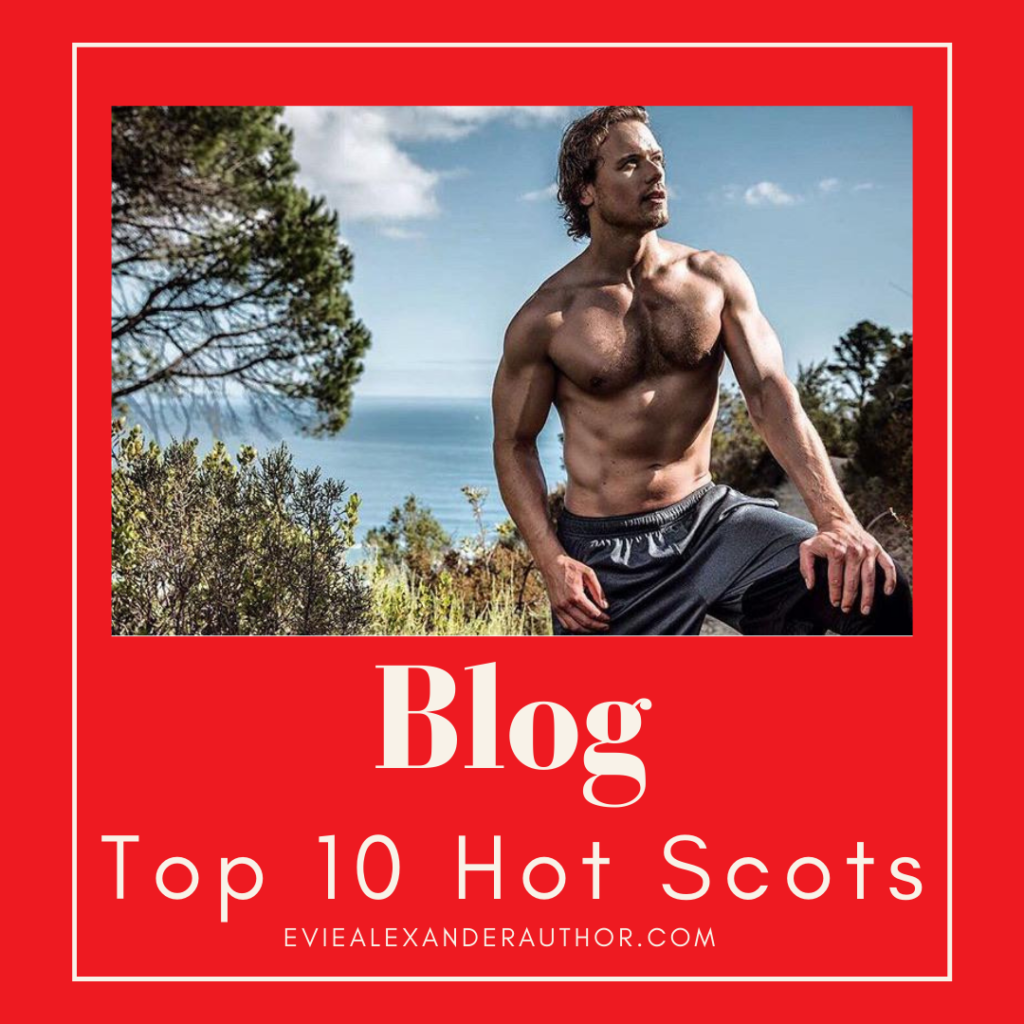 In the run-up to Christmas, this month has also been the time of giveaways! Whether it's the chance to win an 80 dollar Amazon gift card for following me on Bookbub, copies of Highland Games with make-up and other swag, or simply a care package for when you're feeling under the weather, make sure you're following me on Instagram and signed up for my newsletter so you don't miss out on future promotions!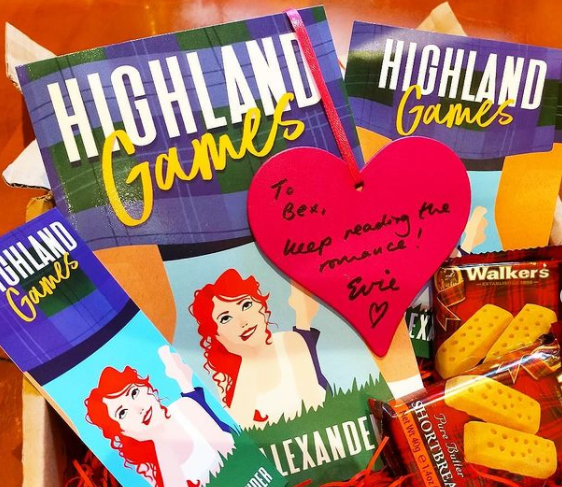 November 2021 also saw the reviews for Highland Games on Amazon go over 100!!!! Reviews are absolutely vital for the success of a book, and the more positive ones they get, the more Amazon sits up and takes notice. When someone falls in love with the story and characters it is the best feeling in the world and makes all the years of work worth it. This month my mind and heart have been consistently blown by the incredible feedback from readers, authors and bookstagrammers. In particular, Emilie, from Rate the Romance, gave Highland Games a five star rating and selected it as her favourite book of October. I don't think I'll ever stop pinching myself!!!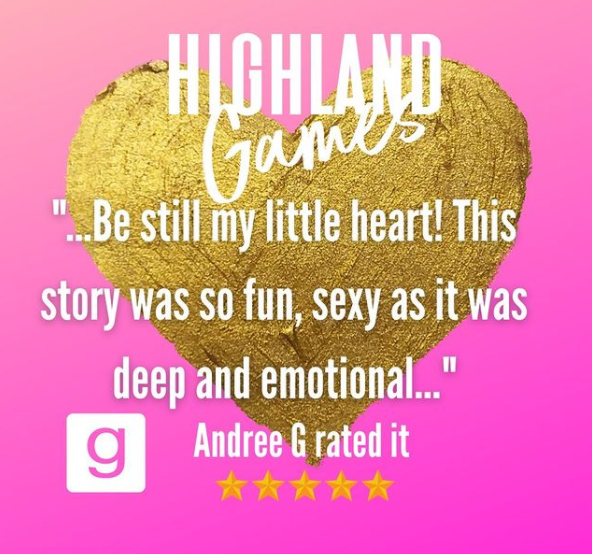 Don't forget, your review doesn't have to be long, a couple of lines is perfect and means everything! You can review on Amazon, BookBub, Goodreads and anywhere else you like.

And then to round off my November update, here's some domestic scenes from my daily life, featuring the Smut Hut, scrabble tiles from hell, happy doggos, a buff husband twiddling his knobs, and a tea towel.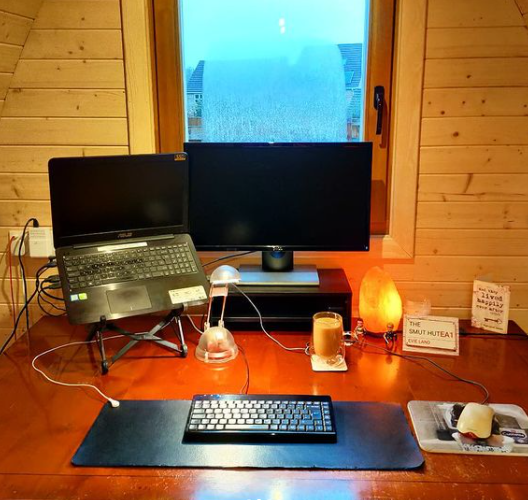 pUpdate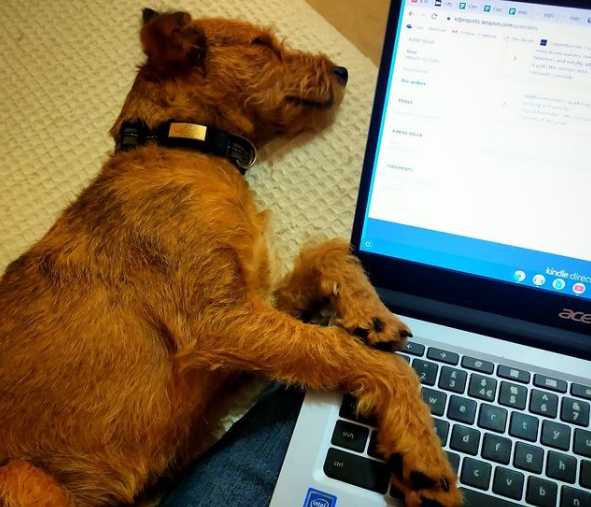 So, there we have it. Another action-packed month of inanity for you. If you'd like to keep up with my daily struggles to function as a fully formed grown-up, then follow me on social media. And if you'd like to give me any advice on adulting or simply chew the fat, then drop me a line!
Big love,
Evie xxx