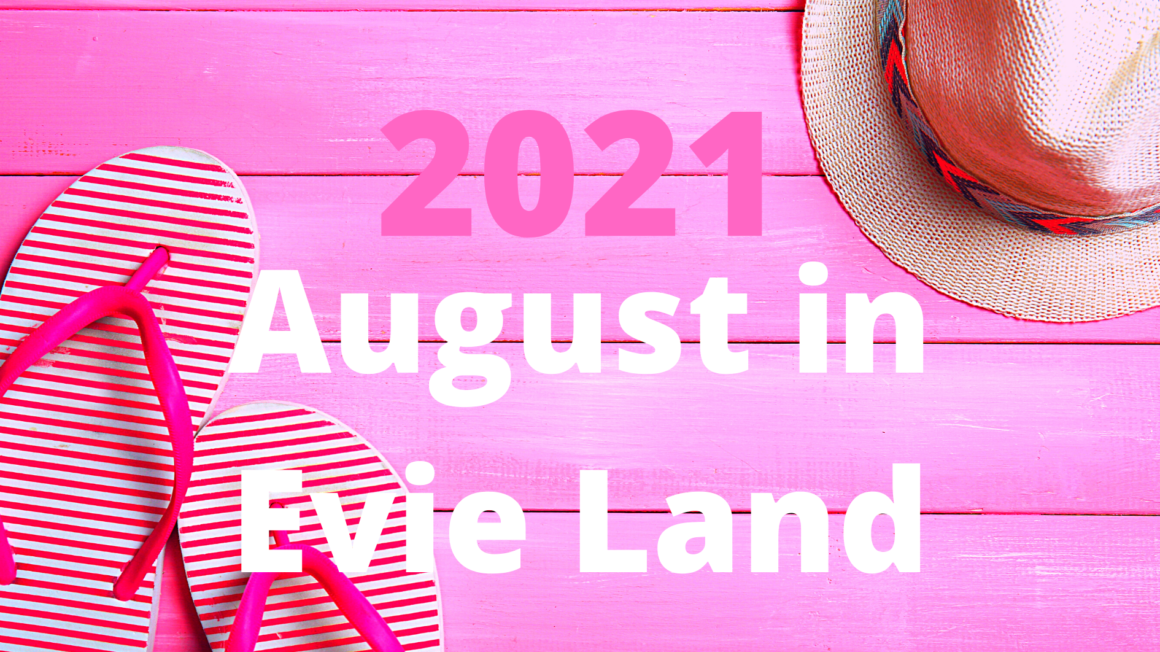 Behind the Scenes in Evie Land – August 2021
Welcome to August. A month of summer holidays, sunshine and sandy beaches. Or in my case, a month of rain, norovirus, hospital visits, women in labour and the continued destruction remodelling of the back garden. For all this excitement, plus semi-naked men, Getting Dirty, and being gangsta on a mobility scooter, read on!
August in Evie land started well. The sun peeked out behind the clouds, and I went to the Blessingway of a very close friend. For those of you who don't speak Hippy, a Blessingway is a series of rituals to celebrate a woman's pregnancy and imminent birth. It took place at a yoga studio, and was a beautiful day of singing, belly painting, massage, food, and sharing prayers, thoughts and blessings for the pregnant mum. However the blessings went both ways, as all participants bar my daughter and another woman managed to leave with an unexpected present: norovirus.
One by one, over the next three days, we all went down. I managed to avoid the vomiting, but I felt like I was being stabbed all over my body with rusty knives. It was utterly grim. But if I had it bad, the poor mum-to-be had it worse. She was eight and a half months pregnant, dealing with herself being ill as well as her four year old, and was also homeless as her house was being built and was not yet finished. Two weeks after recovering from norovirus, and two days after moving into an unfinished house with no toilet, she went into labour… She had wanted me to be there for her so I drove three hours into Wales and spent forty-eight hours attempting to stay awake, lucid and supportive, whilst negotiating an outdoor compost toilet. All came good in the end and she gave birth to a beautiful little girl called Iola Róisín.
In other health related news, my daughter also gets a mention for stubbing her toe and claiming she was in so much pain she could no longer walk. Against my better judgement, and because if I hadn't the toe would have definitely fallen off, I took her to the local hospital. 'On a scale of one to ten, one being no pain, and ten being the worst possible pain you could imagine, where would you say you were?' asked a triage nurse to my very happy looking daughter. She shrugged. 'Err, eight?' At which point I laughed out loud and told the nurse to downgrade that number to two. She didn't but we negotiated my daughter down to a six. Needless to say nothing was broken, and by the next morning she was leaping about as normal and had forgotten which toe she had hurt…
From the physical to the cerebral, this month I also spent many happy hours trading sleep for reading romance. I've been steaming through Ruby Dixon's Ice Planet Barbarian novels (can't get enough of seven foot blue aliens), and received the most exciting book post from the lovely Rachael Stewart. There's nothing better than having a physical book in your hand and I got to have three! I just love her writing. She's a brilliant storyteller and I encourage you to go and check her out!
This month my sheshed/shoffice has been taking shape. The garden is almost completely destroyed, but in its place is a beautiful glamping pod from Lithuania that I bought second hand from a local farmer. I have named him the ninja farmer, as you never know when he is going to appear, and he managed to unlock our back gate and deposit a digger in our garden without either me or the husband noticing…
It still needs electrics and bespoke shelving for the concave walls, but I can't wait to get in. I want to name it. So far the list is:

The Wood Shed
The Writhing Room
The Smut Shack
The Smut Hut
The Big O(ffice)
Can you think of any good names for me???
My shoffice wouldn't be looking so good without the hours of work the husband has been putting in. My contribution has been a little less, and often consists of simply perving over him…
But in other news, he has sold the mobility scooter he bought! Thank fuck. We ran down the batteries riding around the estate looking cool, before handing it off to someone who actually looked like they needed it.
In Highland Games news, we're on the countdown to release and I could not be more excited! The front cover and full wrap are done and the cover reveal is set for the sixth of September, with publication on the fifteenth of October. I gifted my newsletter subscribers with a very sexy deleted scene this month and got an email back from the delightful Davina Stone after she read it, saying 'Soooooo HOT! I can only imagine what the undeleted scenes are like!!!!' If you'd like to read it and other exclusive content, then make sure you've got yourself signed up! In the meantime, see if you can work out what happens in the scene with my emoji story below…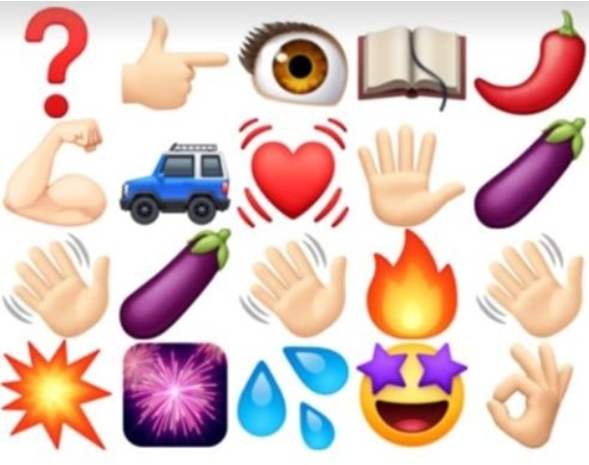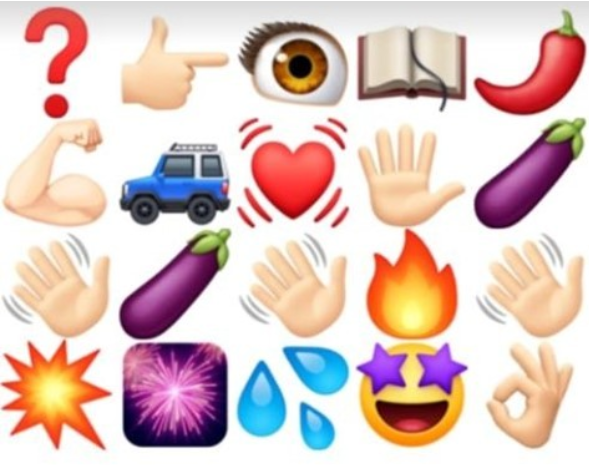 If you missed out on my blogs this month then you can catch up here! I wrote On Confidence in Writing, On Writers Block and All about the Good Bits. I also reviewed Wilde in Love, Ice Planet Barbarians and Our Little Secret.
So there we go! Another jam-packed month for you. If you want to keep in touch with my own particular brand of lunacy then don't forget to follow me on social media or send me an email! Hope all is well in your world and sending big big love,
Evie X